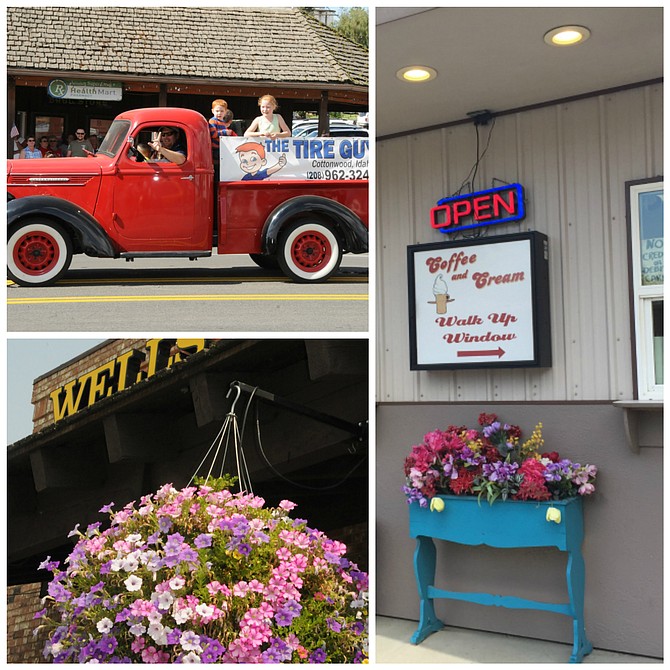 Main Street USA: The Tire Guy (owner Ryan Uhlenkott) had his spiffy, red, International truck in the Idaho County Fair Parade on Cottonwood's Main Street Saturday, morning, Aug. 19 (Top, left). Wells Fargo in Cottonwood has beautiful hanging baskets placed all around its building (bottom, right) adding a bright and cheerful sight on Main Street; Coffee and Cream on Kooskia's Main Street (right) has a walk-up window as well as drive-through on both sides for its famous ice cream cones and drinks.
Stories this photo appears in:

A free fly-fishing clinic is set for this Saturday, Aug. 26, 10 a.m. to 1 p.m., at Rae Brothers Sporting Goods. Mark Imus will instruct the clinic. If you have a fly fishing rod, bring it. No need to register, just stop on by the Grangeville Main Street business.