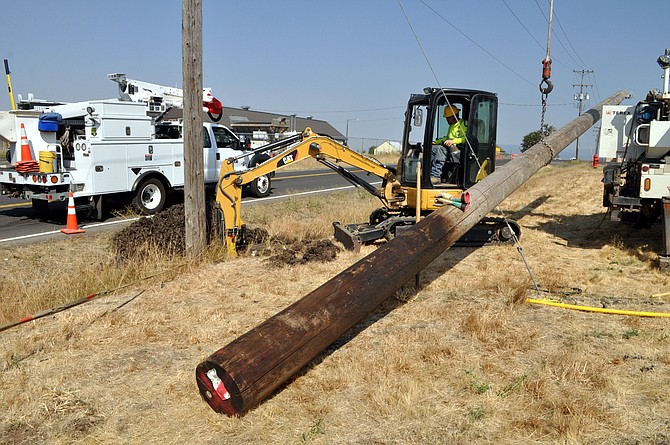 Avista crews were on the Grangeville truck route Saturday afternoon, Aug. 26, replacing a utility pole damaged in a vehicle accident earlier that morning.
Stories this photo appears in:

Avista: "We didn't lose any power. It just broke a 45-foot pole"
Phone service was disrupted to a northeast corner of town for two days following a vehicle mishap that tore down an estimated 700 feet of line last Saturday on the Grangeville truck route.