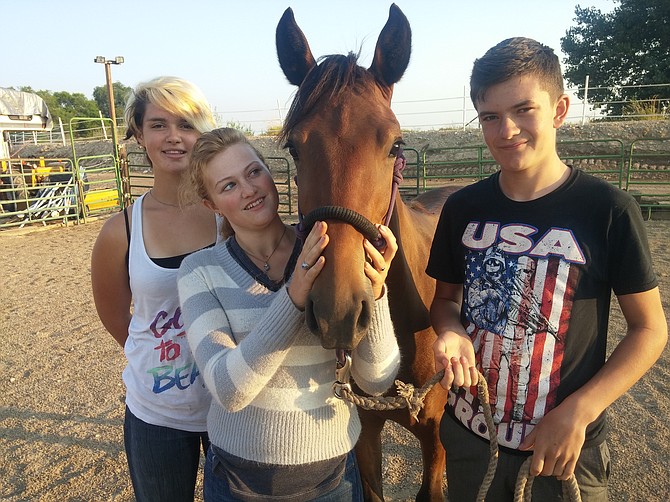 Contributed photo / Suzanne Acton
4-H mustang training project members are pictured here with Juniper are (L-R) Alleyna Edmondson, Molly VanSteenwyk and Aidan Acton.
Stories this photo appears in:

This past Friday, Aug. 25, three local 4-H'ers made a trip to the Western State Fair. Alleyna Edmondson, Aidan Acton and Molly VanSteenwyk showed the yearling mustang, Juniper, at the Western Idaho Fair in Boise, and won the 4-H Mustang Challenge. This consisted of extreme trail obstacles.