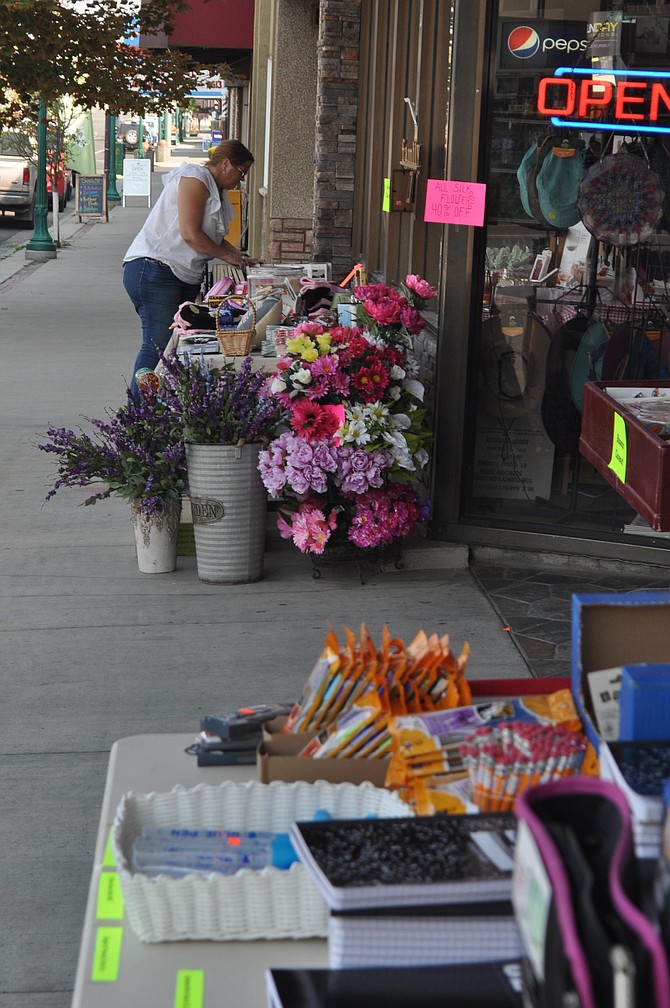 Income growth is good news for local businesses such as Irwin Drug which set out items on its sidewalk for Grangeville's Crazy Days 2017.

Stories this photo appears in:

It's Your Business 2017
Where you live can have a large influence on how much money a person makes, and who doesn't want to live in a place where incomes are rising quickly? SmartAsset, a financial technology company, recently analyzed Census data for a five-year period to determine where incomes were growing the fastest, and Idaho County ranked among the top places in Idaho.