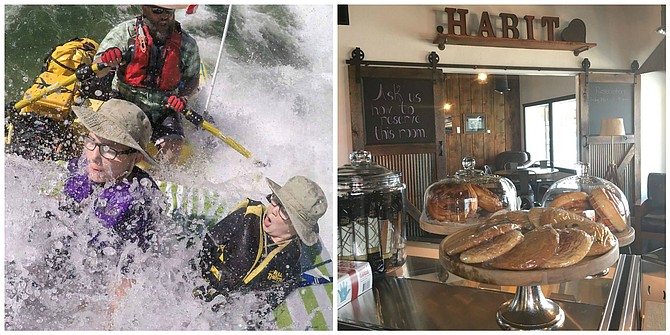 Photo courtesy Robert Millage: Kamiah Real Estate agent/realtor at Idaho Land and Home and owner of Robert Millage Photography, Millage took his sons on river adventures on the Salmon this summer. This photo was taken through a Go-Pro camera attached to his son, William. Robert has an entrepreneurial spirit and thoroughly enjoys spending time in Idaho's nature with his sons; Contributed photo: Cottonwood's The Habit serves beverages as well as homemade pastry items.
Stories this photo appears in:

It's Your Business 2017
Hopefully, you are looking at this section and noticing the Free Press has changed from the Women In Business special section to this new section: It's Your Business. This section is modeled after the It's Your Business column that appears weekly in the Free Press. This concept allows us to open up the section to more businesses and encompass a wider variety of the people who help make our county great.