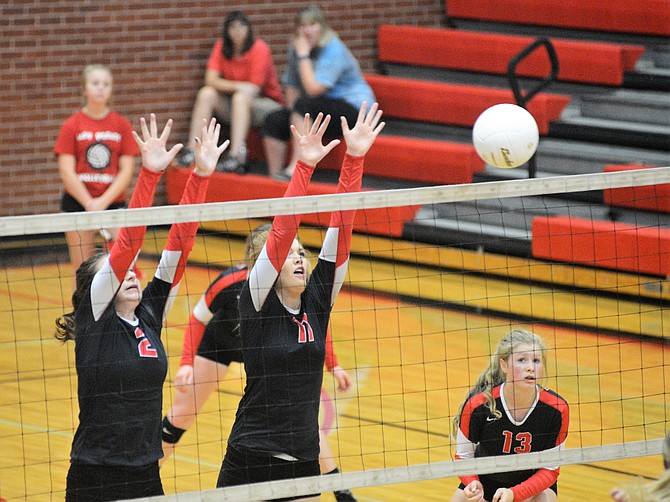 Prairie's blockers, here led by Josie Peery, caused Troy some trouble during the second game of the Pirates' home match against the Trojans Thursday night, Aug. 31.
Stories this photo appears in:

Volleyball
Troy's hitters looked strong, but to Pirates coach Julie Schumacher, Prairie's own miscues were an even bigger factor in the Trojans' 3-0 win (25-12, 25-16, 25-16) Thursday night, Aug. 31. Earlier in the week, Genesee posted a 3-0 win (25-20, 25-22, 25-22) at PHS.

Preps Beat Journal
Prairie's second big early-season test will be tonight against Troy, with the Pirates having topped Kamiah last Thursday and having fallen to Genesee on Tuesday night.