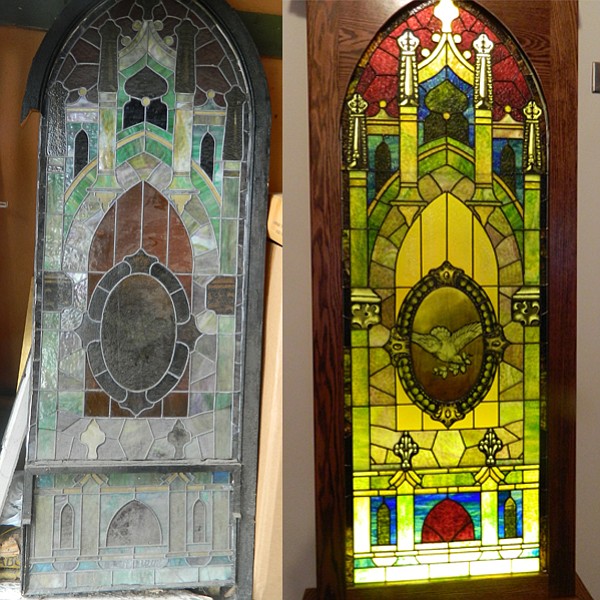 (Left) The 81-inch by 27-inch stained glass window dates back to the construction in 1900 of St. Anthony's Parish Greencreek. The window was damaged by a 1960 fire and sat collecting dust in storage for five decades. The parishioners opted to revitalize the historical piece. Cindy Dillehay of ClearLake Art Glass of Cheney, Wash., cleaned, reconstructed and added new glass to the window during the restoration process. John Schumacher, Greencreek farmer and carpenter, built a light box to house the window. The stained glass is currently displayed at St. Anthony's Parish and can be viewed during Mass and normal operation hours.
Stories this photo appears in:

Stored and dust-covered for more than five decades, a century-old stained glass church window has been given new life.