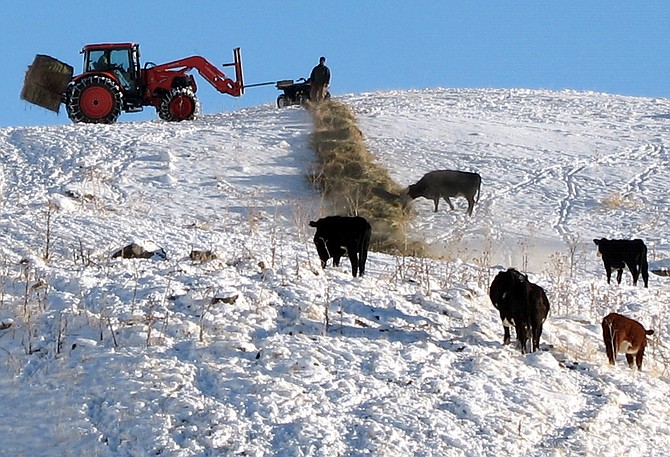 Garrett Neal rolling out a hay bale, and Melvin Gill driving tractor on the Gill Ranch, located on Cow Creek.
Stories this photo appears in:

"100 Years of Idaho Cattle" was recently unveiled at the Idaho Cattle Association convention. This two-year project covers 100 years of cattle history along with featuring several ranching families throughout our great state. My family was honored to be a part of this historical book. Following is what was published with a few minor edits.