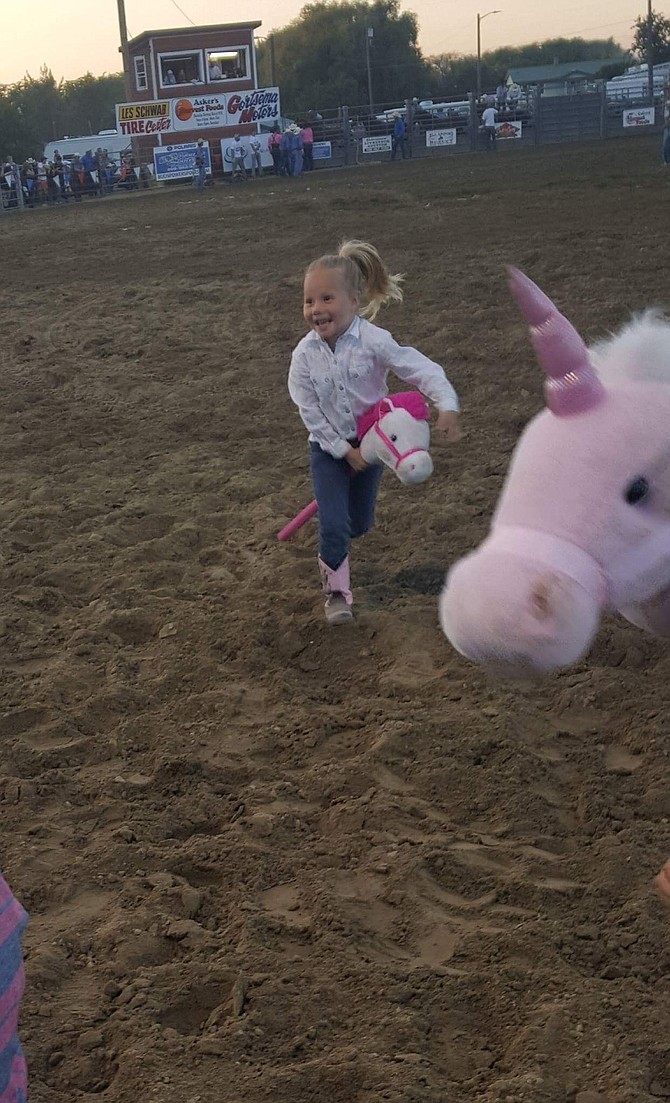 Zoe Alm is shown here participating in the stick horse race at the rodeo Sunday, July 2. The event was sponsored by Farris Transport.
Contributed photo
Stories this photo appears in:

Well, I don't usually deal in rumors … but sometimes I do. I haven't had time to check all of this out, so take it with a grain of salt … six different people have told me so far that Hong Fa is closing. Sad news for the community; however, I also heard that the restaurant is being purchased by the Gomez family.