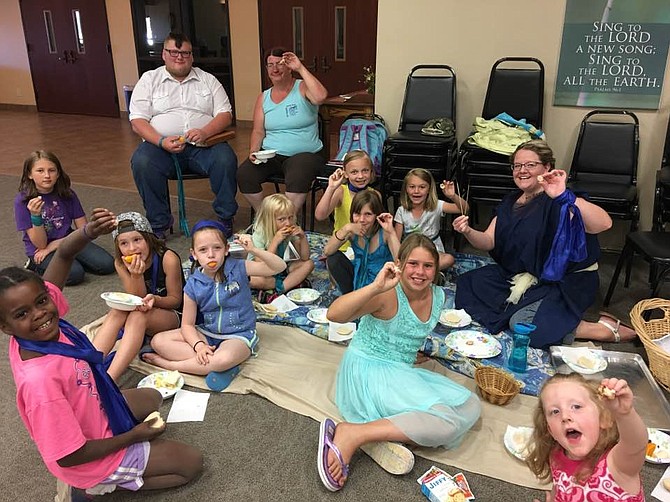 Vacation Bible School Fun!
Contributed photo
Children from throughout the community recently attended vacation Bible school (VBS) at the Grangeville Christian Church which was a co-effort between them and Abundant Life Ministries.

Stories this photo appears in:

Bonita Perreault of Cross-Over Ministry for Everyone will speak at the Encouragers meeting Thursday, July 6, during the no-host luncheon at Oscar's Restaurant in Grangeville. Perreault describes herself as a follower of Christ, mother of six children, grandmother, friend, counselor, speaker, teacher and ordained minister, in desperate pursuit of God. She and husband, Matthew, have been married for 30 years. In 2011, with a computer, a garage, and a dream from God, they began a non-profit ministry to help those who cannot help themselves. In San Diego, they ran a food distribution center which supplied food to 60 needy families. In Grangeville, they opened a fund-raising store to help area residents needing help. They recently gave to a needy orphanage in Uganda.