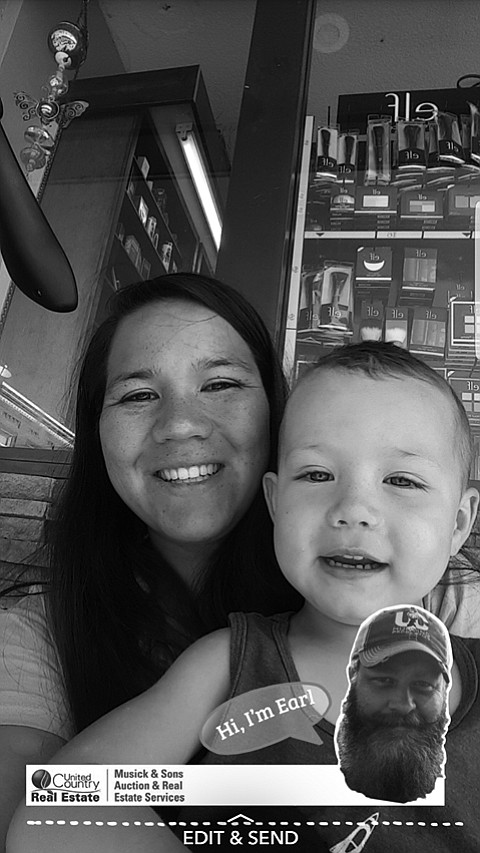 Snapchat photo
Lacy Alm and her son, Dax, are shown here. Alm won $300 in the recent Free Press Snapchat contest.
Stories this photo appears in:

Congratulations to new 2018 Border Days Queen Micaela Farris and Princess Bella Klapprich. Does Micaela sound familiar? Maybe that's because she's been the Border Days Princess for 2017. I believe, as far as I can tell, Micaela is the first young lady to serve as both princess and queen. Historians? Correct me if I am wrong. Anyway, I know both these girls and they will do an outstanding job representing the rodeo and Idaho County in general. Both of their moms (Amy and Melissa) have also served in various royalty positions in their high school days. Princess Bella's aunt, Kami Miller Fogleman, was not only Border Days Queen but was also Lewiston Round-up royalty.