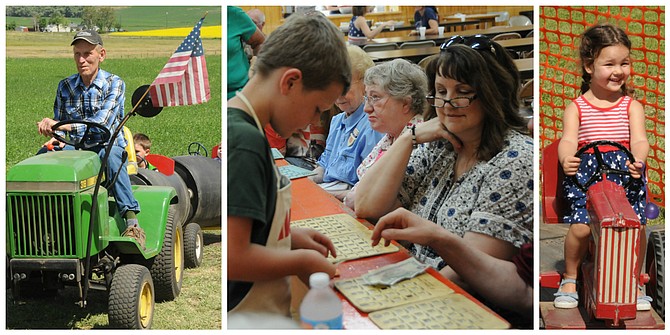 (Left) The annual Greencreek Independence Day celebration drew hundreds of people to downtown Greencreek July 4. Vern Sonnen is shown here pulling a train of kiddies in the field behind St. Anthony's Parish; (middle) The day's participants played Bingo in the Greencreek Hall throughout the Fourth of July; and (right) This little one is happy to be riding an old tractor set up on a merry-go-round track.
Stories this photo appears in:

The sleepy little town of Greencreek, Idaho, located 5.5 miles east of Cottonwood, is home to local farmers, an auto body shop and longtime families.