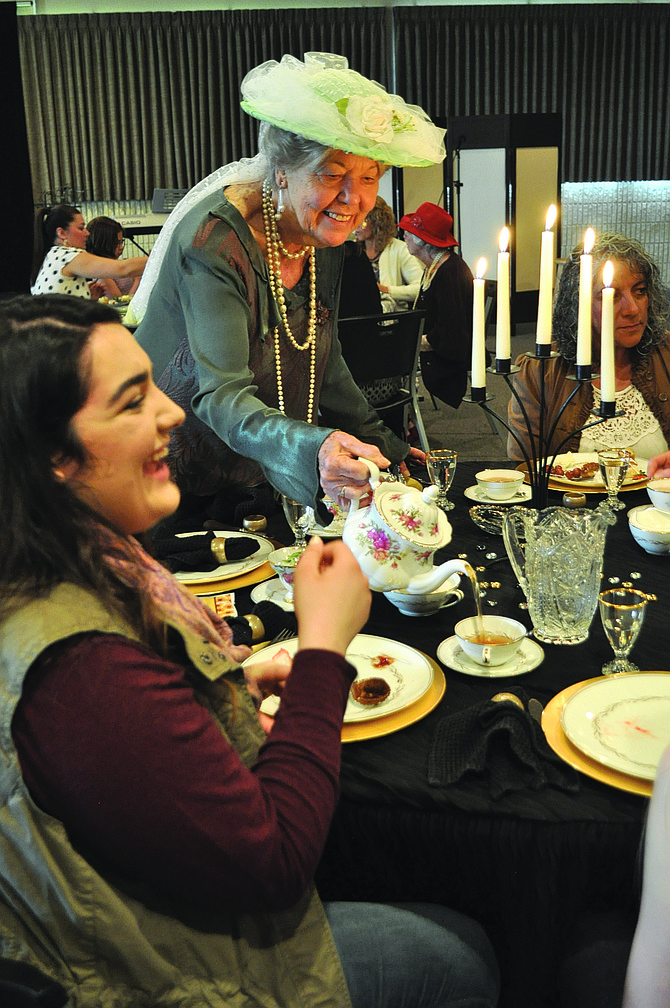 Real Life Grangeville hosted an afternoon Ladies Spring Tea event on Saturday, May 20. The event featured a selection of teas and associated foods, as well as inspirational speakers. Dressed in beads and an elegant hat, Dee Lasse pours tea for a smiling Lauren Goldman.

Stories this photo appears in:

When 25 ladies gathered at Real Life Church in Grangeville for a spring tea, May 20, they were in for a delightful experience.