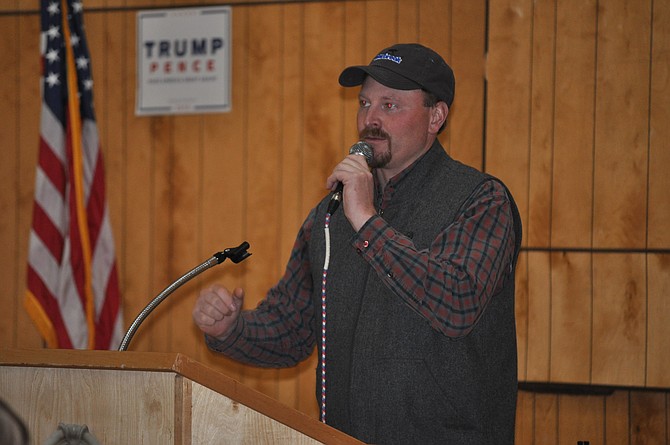 Approximately 120 people attended the Feb. 25 Lincoln Day Dinner at the Greencreek Community Hall, presented by the Idaho County Republican Central Committee. Besides food and a series of speakers, the event included a fund-raising auction of donated items. The evening's auctioneer was Lapwai-area rancher Shane Arnzen.
Stories this photo appears in:

Did you say chili? Get on down to the streets of Grangeville this Saturday, March 4, for the annual Grangeville Merchants' chili cookoff. Taste local chili concoctions from 11 a.m. to 1 p.m. A variety of businesses are participating including Asker's Harvest Foods, Home Grown Quilts, Grangeville Builders, Early Bird Supply, P1FCU, Irwin Drug, Larson's, Evergreen Suites, Lindsley's Home Furnishings, Les Schwab, Nu4u, United Country Musick, Central Idaho Properties (at Ray Holes Saddle Shop) and Cash and Carry.