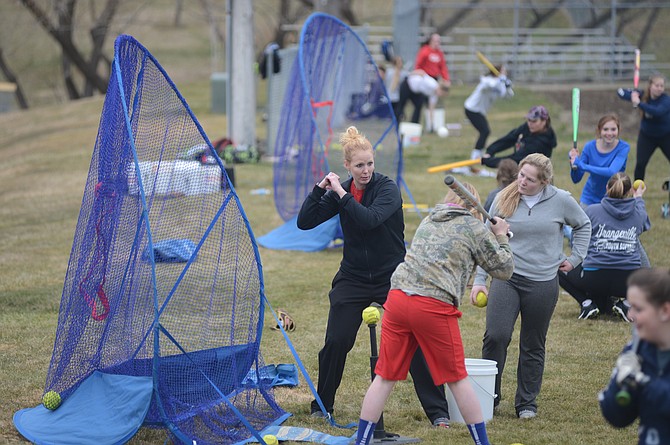 Grangeville's softball squad got some work outdoors on Monday, March 13, when Hayley Fishback — who has coached softball clinics as well as the Clearwater Valley girls team in the recent past — delivered a hitting clinic at Lions Park. Clearwater Valley doesn't have a softball team this spring, and Kamiah is in cooperatives with Nezperce for both baseball and softball. Regular seasons across the area had been scheduled to open last week, but because many fields are still quite muddy, Tuesday, March 14, marked most starts.
Stories this photo appears in:

While the Grangeville softball girls participated in a hitting clinic on their practice field Monday, March 13, the tennis squad held court at the school and the baseball team practiced in the outfield beyond their dirt infield, which remains muddy on account of snow that melted only recently.