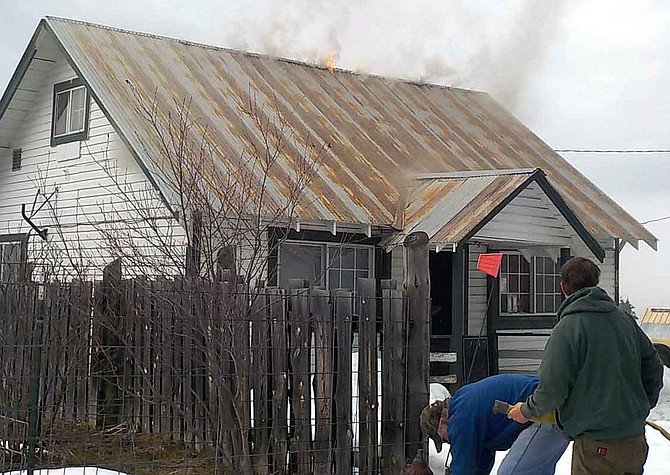 Elk City Volunteer Fire Department crews responded to a house fire last Wednesday, March 15, at 336 Main Street.
Stories this photo appears in:

"We had a quick response, we put out the fire right away..."
Firefighters made short work on an Elk City house fire last week, saving the two-story structure. No injuries were reported. An electrical issue – old wiring – is the suspected cause of last Wednesday's March 15 fire, according to Jon Menough, board chairman, Elk City Volunteer Fire Department, that originated in the attic.