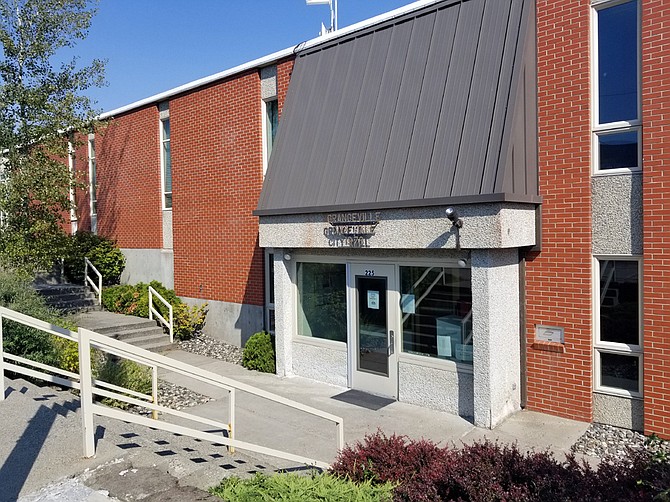 Grangeville City Hall
Stories this photo appears in:

Adoption to be addressed Tuesday, Sept. 5
Next Tuesday, Sept. 5, the Grangeville City Council will be considering adoption of a $5,516,160 budget for upcoming fiscal year. As part of this public hearing, the council will be also considering related increases in fees including water and sewer (up 3 percent), and garbage (up 105 percent). Fees, in varying amounts, will also be increasing at Snowhaven Ski Area. Public comment will be accepted at the hearing, which runs concurrent to the regular city council meeting starting at 7:30 p.m., city hall.