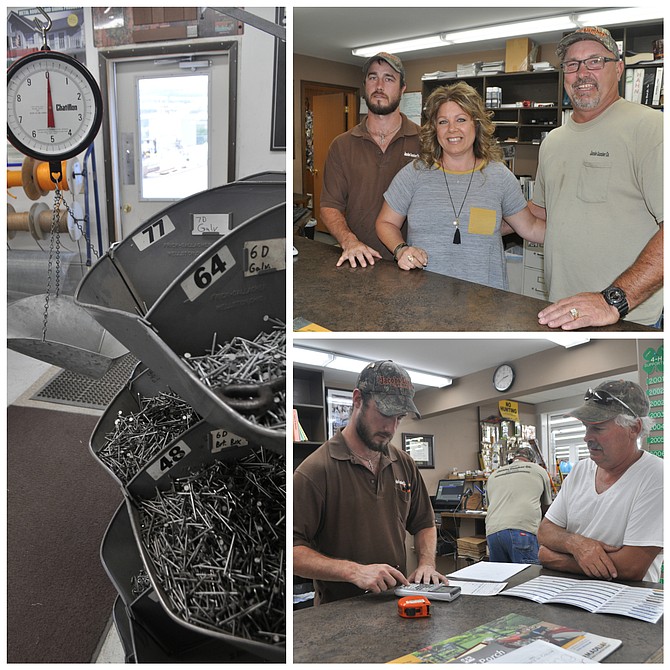 Rotate the bins to find the weight of nail you need, one of many offerings at the store; Friendly, familiar faces behind the Jacobs Lumber Co. Inc. counter: (L-R) Slade, Kimberly and Keith Jacobs; Slade Jacobs (left) works out the numbers with customer Randy Rollo during a busy afternoon at the store.
Stories this photo appears in:

It's Your Business 2017
Busy is just another day for Jacobs Lumber Co., and owners Keith and Kimberly Jacobs are multitasking in the midst of it: training an employee on the cash register, fielding questions, and quite often greeting people with "They getting you fixed up?" "Our customers are loyal to us, and we're loyal to them," Keith said. At its core, the Jacobs' business model is that of the old mom and pop store where the community comes first. It's more than dollars and sense, according to the Jacobs.