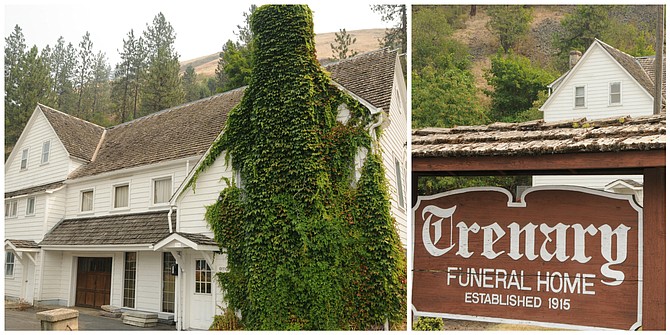 Trenary Funeral Home sits on 018 West 1st Avenue, set out of the way off Main Street. Trenary was built in 1940 by George Trenary. He died just two years later.
Stories this photo appears in:

It's Your Business 2017
A large, stately, vine-covered home at 018 West 1st Avenue in Kooskia houses Trenary Funeral Home. A long-standing family in the Kooskia community provided the town with a needed service for years, and, though it is now owned outside of the Trenary family, that service still continues.