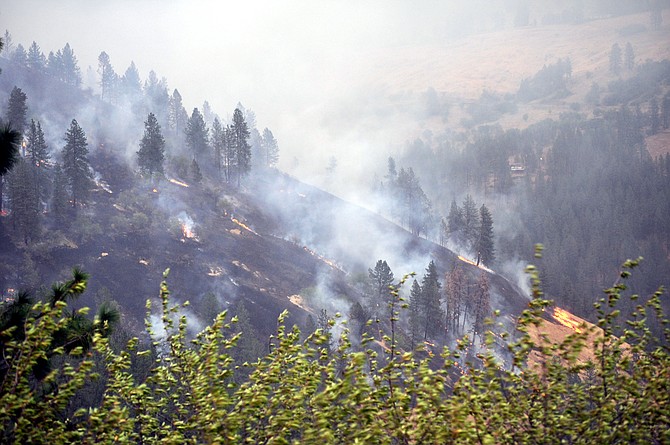 Fed by dry grass and driven by gusting winds, the Dewey Fire (pictured here Aug. 30) quickly burned across a Harpster-area hillside. Several structures were threatened but none was lost.
Stories this photo appears in:

Outbuilding lost in Yellow Bull Fire
Fires, property damage, power outages: Early last week, two successive storm fronts moved across the region, causing a fair share of chaos – and subsequent cleanup — for residents and emergency crews.