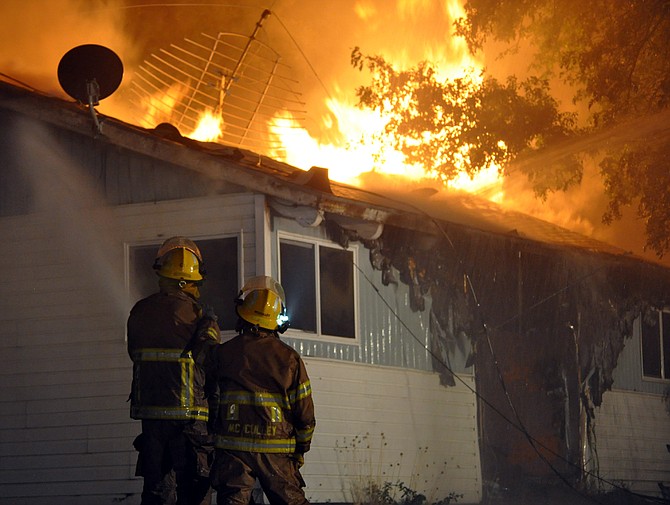 Grangeville firefighters were challenged with multiple issues in battling last week's house fire (Tuesday, Aug. 29) on North B Street. Fire cause is undetermined.
Stories this photo appears in:

'Never seen smoke hit the ground like that'
"Once the fire got started under that, it was impossible to stop it," said Fire Chief Bob Mager. In a rare instance of coinciding problems, Grangeville firefighters faced a series of challenges and setbacks in battling a structure fire last Tuesday night, Aug. 29, that gutted a single-story home and outbuilding, and damaged a camp trailer.