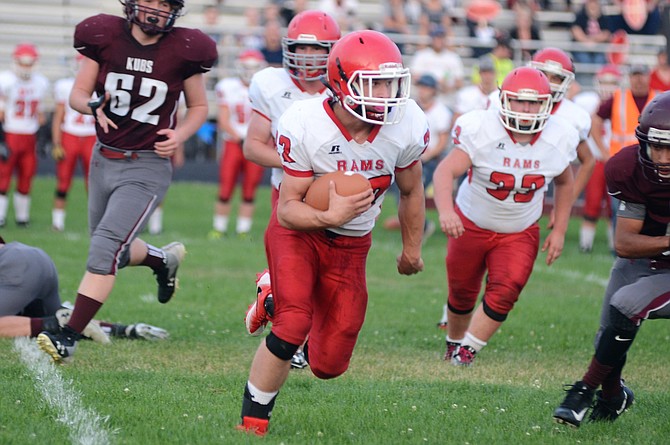 CV's Jace Summers scored early and often Saturday night, Sept. 9, at Kamiah, including on this run, which went for the Rams' third touchdown of the contest.
Stories this photo appears in:

Football
"If we had to play them again tomorrow, it might turn out different," Clearwater Valley head coach Roger Whalen said after the Rams' 54-6 win — his first win as CV's leading man. "With a rivalry game, you never know how that's going to go."

Preps Beat Journal
All three local football games that had been scheduled for Friday night were scrubbed due to bad air quality related to forest fires, and all three have been rescheduled. Two of those will kick off on Saturday, if the air is good.