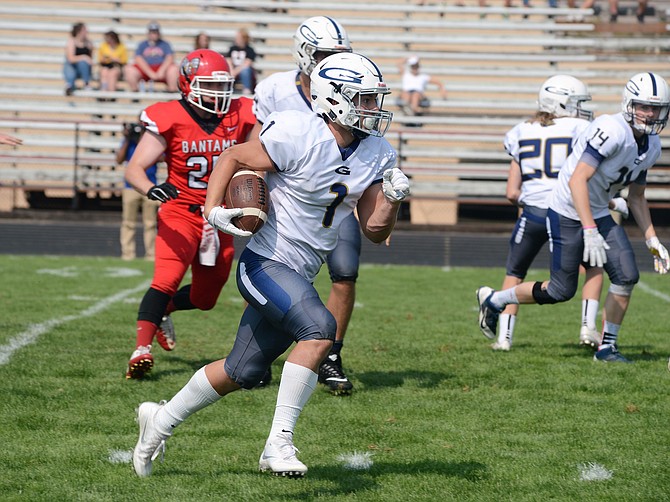 Grangeville's Booker Bush scored twice at Clarkston on Saturday, Sept. 9.
Stories this photo appears in:

Football
A couple of long scoring plays by Booker Bush put Grangeville ahead 6-0 early in the first quarter and 20-16 late in the third quarter, but host Clarkston converted a tip-drill interception into the decisive points during their 22-20 win over the Bulldogs Saturday, Sept. 9.

Preps Beat Journal
All three local football games that had been scheduled for Friday night were scrubbed due to bad air quality related to forest fires, and all three have been rescheduled. Two of those will kick off on Saturday, if the air is good.