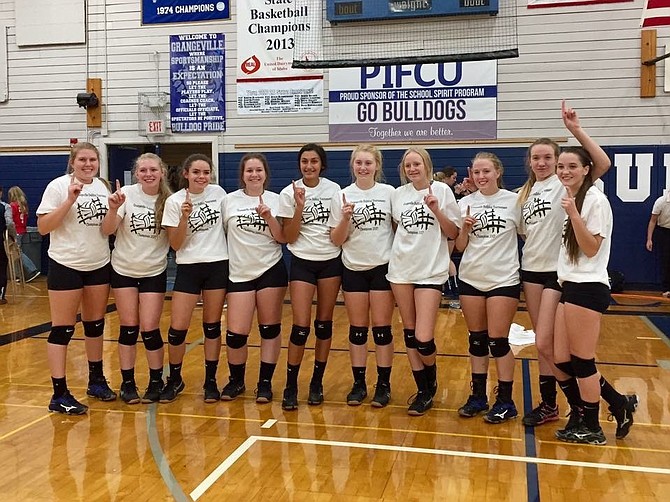 Contributed photo
Salmon River Savages girls volleyball team won the tournament in Grangeville Sept. 16.
Stories this photo appears in:

My quote of the week is "Surround yourself with the dreamers and the doers, the believers and the thinkers, but most of all, surround yourself with those who see greatness within you, even when you don't see it yourself." Mayor McClure and the Riggins City Council with Gary Miller heading up the project are finalizing an agreement with the contractor to take possession of the north tower of the Manning Crevice Bridge and move it to the upper parking lot at our Riggins City Park. The City Council hopes to help keep the history of this local landmark alive for our community and the many visitors to Riggins.