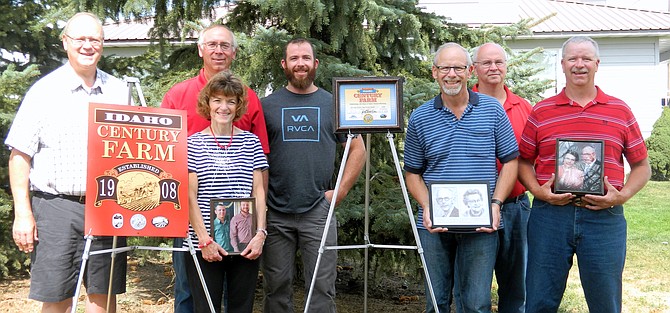 Contributed photo
Family gathering for the celebration included (pictured): Dale, Joe, Arlene, Matt, Greg, Aly and Richard Baerlocher.
Stories this photo appears in:

One hundred years ago, Bernard A. Baerlocher paid $22 per acre for the first 100 acres of what is now the farm owned by Joe and Arlene Baerlocher near Greencreek. That historical fact and others were shared recently when the Baerlocher farm was recognized as an Idaho Century Farm through the Idaho State Historical Society and the Idaho Department of Agriculture.