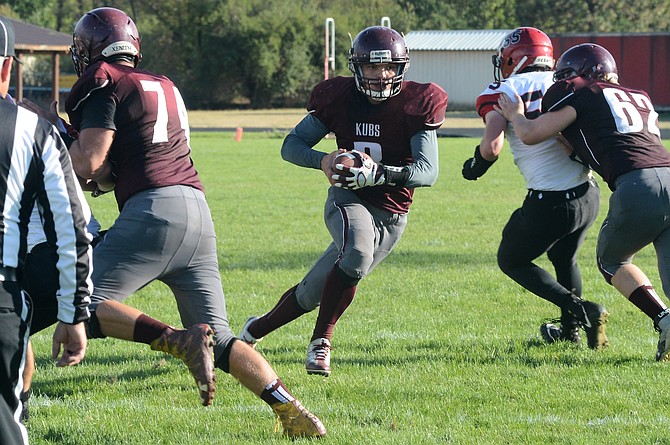 Kamiah's Kaleb Oatman scored on a short run on this play, which put the Kubs ahead of Wallace 18-12 Saturday afternoon, Sept. 23. Kamiah went on to win 40-20.
Stories this photo appears in:

Kamiah 40, Wallace 20
The Kubs took the lead for good during the third quarter and went on to defeat Wallace 40-20, and joined a crush of teams with at least one win in the Whitepine League.

Preps Beat Journal
Beneath the surface of a 64-28 Prairie win over the Rams Friday night are signs the quality of football at Clearwater Valley High is on the rise.