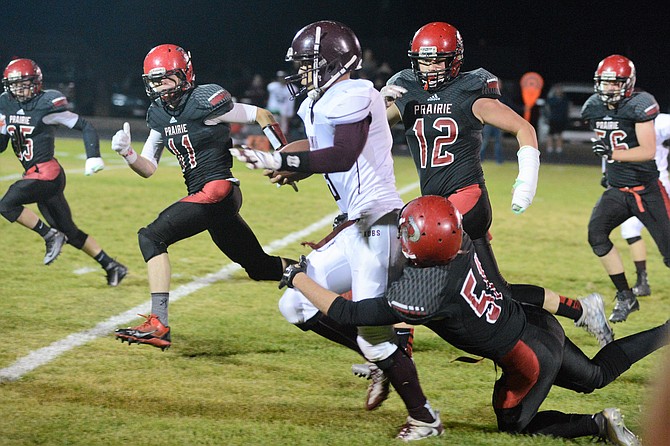 Kamiah's Kaleb Oatman accounted for essentially all the offense the Kubs produced Friday night, Sept. 30, at Prairie, where he was frequently surrounded by the Pirates defense.
Stories this photo appears in:

Football
The opening kickoff turned the early game into nervous moments for Prairie, but the Pirates eventually prevailed 38-12 on homecoming night, Sept. 29.

Preps Beat Journal
September is the time for football optimism. There will still be four weeks left in the 1AD1 regular season after Genesee plays Wallace tomorrow, and the Whitepine League lead will remain reachable for any team that might run the table. But as the only 1AD1 team to beat Prairie thus far, none looks more likely to run the table than Genesee.