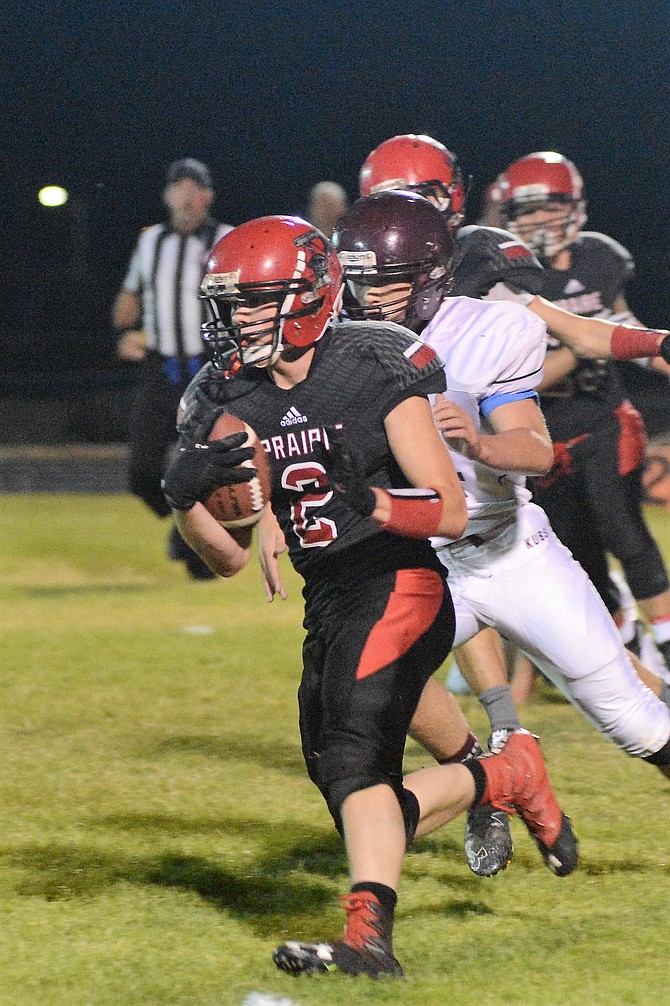 Prairie's Jacob Stubbers ran for 73 yards and had seven tackles during the Pirates' 38-12 win over Kamiah Friday night, Sept. 30.
Stories this photo appears in:

Preps Beat Journal
September is the time for football optimism. There will still be four weeks left in the 1AD1 regular season after Genesee plays Wallace tomorrow, and the Whitepine League lead will remain reachable for any team that might run the table. But as the only 1AD1 team to beat Prairie thus far, none looks more likely to run the table than Genesee.