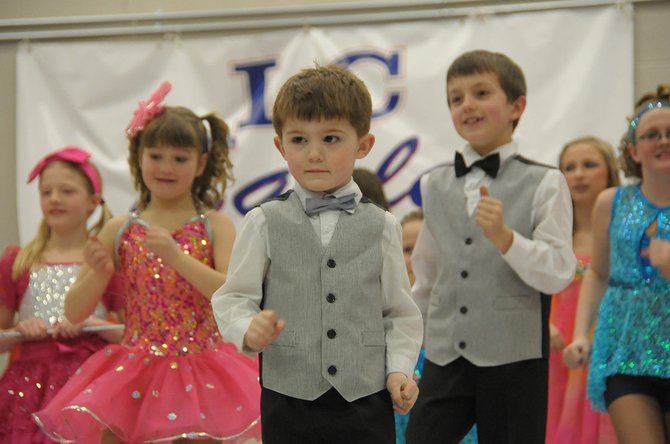 Shirley's Dance Studio held its winter dance recital in Nezperce Sunday, Feb. 9, with more than 40 students from Nezperce, Cottonwood, Grangeville, Lewiston and surrounding areas performing. Grangeville's recital is set for Sunday, Feb. 23, 4 p.m., at Grangeville High School.
Stories this photo appears in:

It's Your Business
The Tourist Trap Consignment and Gift Shop and Sterling Bank in Riggins are selling raffle tickets for a one-of-a-kind metal art work made by Tom Travis. Tickets are $2 each or three for $5 and all proceeds will go toward medical expenses of the premature daughter of David and Elizabeth Galli, Lillian. The family will be returning to Riggins when Lillian makes a few more hospital milestones. The drawing is set for March 8 and the art work is on display until then at Sterling Bank in Riggins.