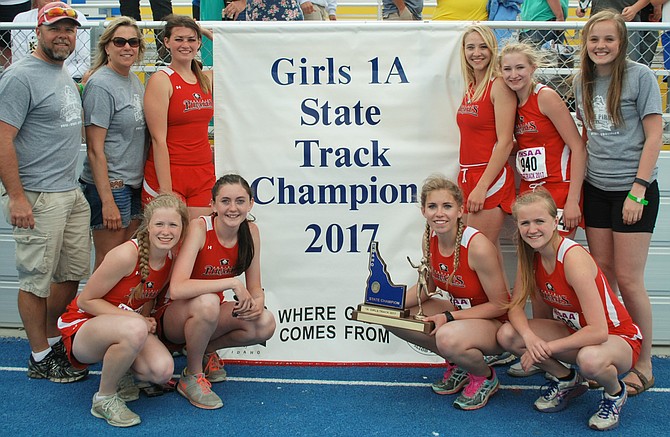 The 2017 Prairie girls are state champions, having won the 4x200 and 4x400 relays, having placed second in the 4x100, and having scored top-three finishes in three individual events. Pictured are (back row, from left) coach Ryan Hasselstrom, coach Becky Higgins, Madison Ulmer, Mykaela McWilliams, Laney Uhlenkott, manager Ellea Poxleitner; (front row) Theresa Wemhoff, Ciara Chaffee, Chaye Uptmor and Jordyn Higgins.
Stories this photo appears in:

Prairie's last race of the day once again proved decisive, with the 4x400 girls outpacing Oakley by more than four seconds to move the team total two points ahead of Valley, into clear first.