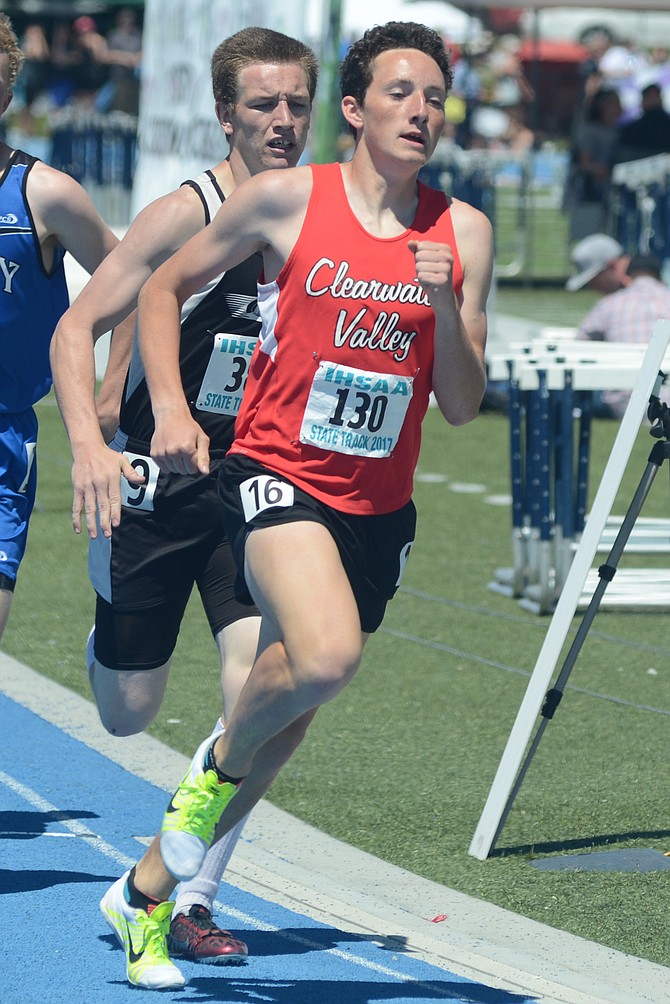 Clearwater Valley's Cole Olsen doubled in the distance races, winning the 1,600 (4:27.56) shortly after placing fourth with a personal best in the 800 (1:59.72) last Saturday, May 20. He also set a personal record in the 3,200 (9:34.98), a full two minutes faster than he ran the two-mile his freshman year. Pictured is Olsen's 800. He also ran the long leg of CV's runner-up medley relay (3:42.58). As a team, the Rams scored 62 points and placed second to Valley (74), one point ahead of Challis (61).
Stories this photo appears in:

Prairie's last race of the day once again proved decisive, with the 4x400 girls outpacing Oakley by more than four seconds to move the team total two points ahead of Valley, into clear first.