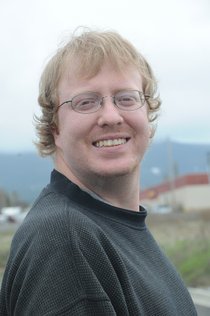 Recent Stories
About a mile and a half east of the Lochsa Lodge, Western Pacific Timber has a "for sale" sign and about 80 acres up for subdivision and developed. Located near Forest Service Road 111, the land is a tiny portion of the company's holdings in that area, but the sale would be enough, in WPT attorney Andy Hawes' words, "to keep the lights on."
In May, the Idaho County Commission discovered a mountain of uncollected garbage bills which have been piling up since 1987 on account of a flaw in the county's billing system. Last Thursday, July 24, board chairman James Rockwell sent the Nez Perce Tribe a letter requesting payment of more than $327,000 and asking the tribe to budget more than $19,000 per year to cover garbage collection on tribe-owned property in Idaho County.
Funding has been locked in and a Boise-based contractor will be carrying out the nitty-gritty details of engineering a replacement for the aging Manning Crevice Bridge, with planners pushing back the anticipated start of construction to late next summer.
When lightning struck a few miles north of Pittsburg Landing 10 days ago, it hit a sore spot for locals who lost property when fire surged over Pittsburg Saddle seven years ago. That fire – the Poe Cabin Fire – claimed more than 58,000 acres and no fewer than two residences as well as much private timber and stored hay.

West of old Golden, the South Fork Clearwater River bent around the feet of mountains.

Hot weather, good food, friends and family – it must have been Border Days.

Congressional Rep. Raul Labrador today, July 9, is introducing legislation to set up a permanent county-operated shooting range on about 31 acres north of Time Zone Bridge.

Boosted by this spring's rain, area crops are on track – and many are in excellent shape, according to University of Idaho's Lewis County ag extension agent Ken Hart. Winter wheat crops are doing "about average," Hart said Tuesday, July 1.

Bulldogs make their annual passing camp another big hit
The Grangeville High School football squad took to the famous blue turf at Boise State University for the football camp the Bulldogs have attended annually under head coach Jeff Lindsley.

Twenty years ago, Hetty Dutra ventured out on the proverbial thousand-mile journey from Wallowa Lake, Ore. to the Bear Paw Mountains in Montana. This year, she is once again tracing the path taken by the non-treaty Nez Perce during the war, which broke out in White Bird during June 1877.