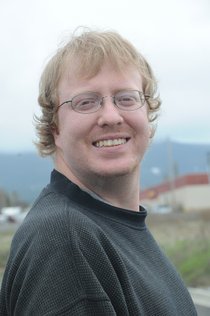 Recent Stories
A tree-cutting project the Nez Perce-Clearwater National Forests sketched out during the course of about six years is being challenged in federal court, so the plan is on hold.

The game last Friday night, Jan. 6, figured to be a close contest, but Genesee's overmatched guards struggled against Grangeville's defensive pressure.

Roy Kinner caught on with the Idaho Department of Fish and Game in 1988, working as an enforcement technician — a training position and a stepping stone to becoming a conservation officer — in Orofino.
System 'extremely critical to Idaho County and the Pacific Northwest'
In light of a federal agency's move to reevaluate the Columbia River System dams, the Idaho County Commission sent the agency – the U.S. Army Corps of Engineers – a letter suggesting the addition of more dams like those along the Snake River.
It wasn't Lapwai's A-game, Wildcats coach Eric Spencer told the Free Press after his squad's 84-69 win at Prairie Friday night, because for a stretch of the fourth quarter, his girls simply did not play as well as they had earlier in the contest.
During the decade before the Idaho County Commission made some changes in how the county handles subdivisions, the county had been processing new subdivisions almost every year. Since adding a "procedure for property division approval" in 2010, only one new subdivision has come before the board.
County may front $500k to dump near Council
To advance a new five-county landfill, Idaho County may sink $500,000 from general fund reserves and be repaid one ton at a time, out of the tipping fees that will fund operation of a facility to be constructed near Council, Idaho County Commissioner Skip Brandt told the Free Press Monday, Dec. 12.
In late October, when heavy machines arrived in Crooked River to start reconstructing the river valley, the Idaho County Commission demanded the Forest Service delay the start of work, which had been in planning since 2012. Among other changes, the project called for removal of most of the so-called "meanders" – the piles that have channeled the river since miners put them in place in olden days. Favorable weather allowed workers to complete a bypass channel before snow set in this week.

The visiting Vandals trailed 14-0 and the Bulldogs went on to win 67-42 Tuesday night at GHS. After the game, Grangeville coach Kelcey Edwards said his players all hit goals they set before the contest: rebounding for the forwards, assists for the guards.

Event nets $16K in money and food donations
The Idaho County Shootout raised $16,648 in donations, and Prairie won both of the basketball games Saturday night at GHS.