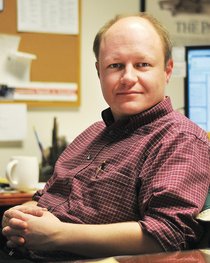 Recent Stories
Approximately a quarter-section of Grangeville will undergo a chip seal project starting Monday, July 27.
Rural communities are needy: needing jobs, needing access to services (social, health), needing a healthy retail district, needing a crime-free environment.

Celebration marks historic era for mining boom
Overlooking July's golden hills in the Clearwater Valley, a community festival drew residents, participants and history enthusiasts for an annual commemoration now two decades old.

Time is running out for the Elk City Community Hall. But even though it's slated for dismantling, hopes are portions of it will continue on in a new facility as yet-to-be conceived.
Next Monday, the Grangeville City Council will be considering a proposed ordinance establishing maximum grass heights allowed within the municipality.
It's an interesting case of déjà vu as we look across the fence to our neighbors in Kamiah as they struggle across the issue of school funding; specifically, the merits of passing a $325,000 supplemental maintenance and operations levy.

Three-day event draws family, friends for fun
Despite some high temperatures during the annual Border Days celebration, friends and family gathered at events each day, making the best of the heat.

Money in hand, not assurances, talk. So with federal grant funding not a sure thing for the approximate $8 million Idaho County Airport runway reconstruction project, all those involved have agreed to postpone the work until 2016.
The week following Border Days is a good time to think about what community organizations we support and thank those who are members of those groups.

A small amount of acreage was burned in an apparent negligence-related grass fire at the intersection of U.S. Highway 95 and Johnston Road (south) Wednesday morning, July 1.