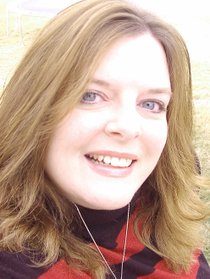 Recent Stories

Story hour, teen read on tap for this week
Where's the hub of the community? Well, one of them is in the center of town at Grangeville Centennial Library. According to librarian Becky Hosman, the library has a lot going on, including some upcoming activities.

"It's been a dream of mine for a long time to have my own quilting shop," said Christina Doughty. That dream comes true this week when she and her family open "Quilt Treasures."
What does it take to succeed in 4-H? Ask the 2014 Idaho County Achievement Award Winners who were recently announced. Junior winners are Chloe Rowland, Aidan Acton and Sydney Rylaarsdam-Schoo. In the intermediate category are Anna Kaschmitter, Sydney Andrews, Lauren Goldman and Rachel Kelley. Senior honorees include Mitchel Nuxoll, Selena Davila and Elizabeth Orgish.
Dr. Grauke speaks to Grangeville women
"Breast cancer runs in my family, so it really hits home for me," Dr. Luke Grauke told a room full of about 20 women at the Soltman Center Wednesday Oct. 15.
It's Your Business
Hey Idaho County – do you like to cook? Do you like to eat? I need one of your favorite family holiday recipes. Just e-mail them to me as well as why it's a family favorite or where/who it came from, along with your name, the town you live in, and a "mug shot" photo to use along with it. These will appear in an upcoming recipe booklet. Hurry! Get them to me no later than Nov. 10! E-mail to lpalmer@idahocountyfreepress.com.
"This is a one-time deal," said Nicole Lowe of White Bird. "If it doesn't pass, we lose the school and its property, period."

"Are you going to be scared if a fireman has to come to your home in the middle of the night?" asked Grangeville Volunteer Fireman Andrew Lane.

A familiar face is again gracing Alicebelle's Beauty Parlor.
Grab the girlfriends, mothers, sisters, aunts and grandmas and make a date for Wednesday, Oct. 15, noon, at the Soltman Center.

2007 accident leaves McAdow paralyzed but 'disability' doesn't slow him down
The past seven years have been hard rows to hoe for 22-year-old Tom McAdow. But don't offer a him any sympathy – that's not what he's looking for.