CLEARWATER VALLEY -- On Sept. 22, the Youth Advisory Board (YAB) encourages you to spend time with the original social network--your family at the dinner table! One of the best ways to stay engaged in their children's lives is sharing dinner together. The more often children spend time with their families, the less likely they are to smoke, drink, or use illegal drugs, according to a press release by the Upriver Youth Leadership Council (UYLC).
As a fun way to encourage family dinners, the UYLC is sponsoring a photo contest. Wherever your family is eating that night (Sept. 22), take a picture. To enter the photo contest, post your family dinner photo on Upriver Youth Leadership Council's (UYLC) Facebook or Instagram pages, using hashtag #UYLCFamilyDinner. Two random winners will be chosen for a prize of $50! Photos must be uploaded by midnight. Dinner together, no matter where you are, is important. For information please email Sharlene Johnson at upriverylc@gmail.com or 208-743-0392.
Continuing with the family theme, on Sunday, Sept. 27, beginning at 11 a.m., is Alacca Bible Camp Family Day, across the river at Harpster. A post on their Facebook page welcomes guests of all ages, from little kids to grandparents, to enjoy a church service, cook-out lunch, family activities and games, followed by an annual meeting with updates on the camp. The camp managers ask people to RSVP on Facebook or by calling 208-983-1188 so they can plan for food.
The Lewiston Tribune selected Clearwater Valley senior cross-country runner Preston Amerman as prep athlete of the week, after his first-place finish on Sept. 2, at the Moose Creek Invitational near Deary. Five students from the region were nominated, but Preston was selected based on votes from an online poll. Amerman's season continued with a 2nd place finish at the Nez Perce Invitational, last Thursday.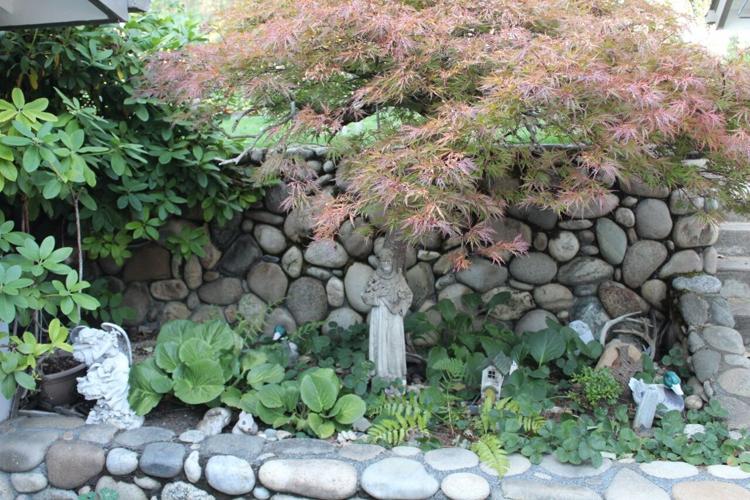 Last weekend, I visited Bear Hollow Inn bed-and-breakfast, up the Middle Fork Clearwater. Billy and Bonie Monahan, the new owners, have added some whimsical touches to the garden and grounds, including a locally handmade birdhouse for each of their five grandkids and faces hidden in the trees. They planted a small vineyard in the front yard with help from neighbors. After they retired this spring, and moved to Idaho, they have enjoyed visits from family this summer and readying the B&B for people who booked rooms this fall.