CLEARWATER VALLEY — Last Saturday, I went to two different events, the Elk City Wagon Road Days in the morning and "Music in the Valley" in Kamiah. Elk City Wagon Road Days was cancelled last year, so it was good to have it back. After watching the parade, enjoying a $5 steak burger, buying raffle tickets for Clearwater QRU and Elk City Wagon Road Days fund-raisers and visiting with some neighbors, I headed to Kamiah.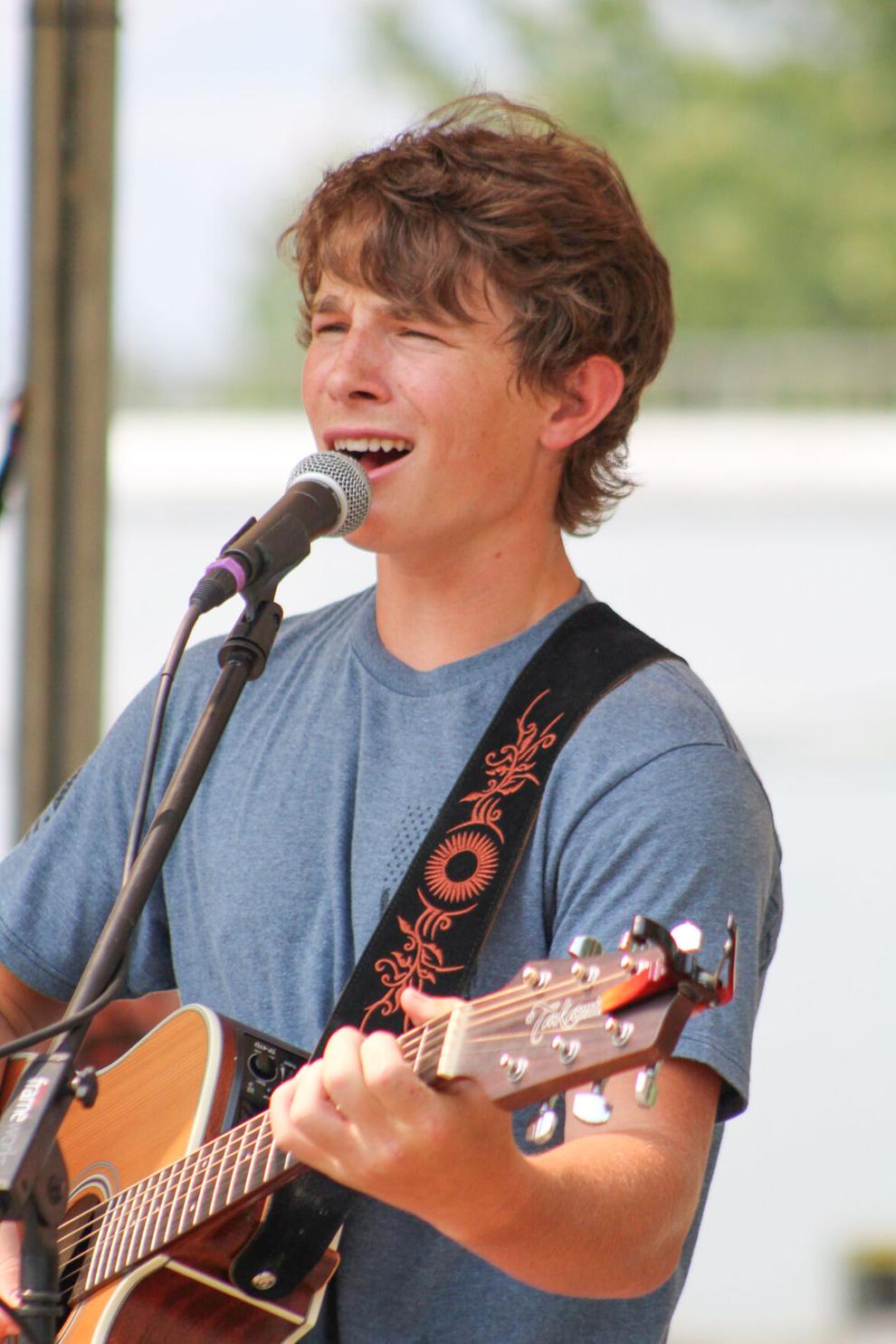 The combined motorcycle poker run, show and shine and music festival were first-time events planned by Kamiah Kiwanis members for the motorized events, and Brent Teets for music. The first band to play, "Torn Veil," emerged three years ago when Teets' pastor, Geoff Stevens at Kamiah Christ Church, asked him to lead music during Sunday worship. After working with Geoff and his children plus drummer, Kirk Howard, the band has expanded from its praise music roots to include contemporary country, rock and pop music, landing gigs in the Lewis Clark Valley and Tri-Cities, while continuing at Kamiah Christ Church on Sundays. Music continued throughout the afternoon, into the early evening with Coyote Kings w/Tiph James (blues/rock) and Too Slim (acoustic blues), musicians that Teets knows from his preretirement life in Seattle. Not much dancing going on and I soon realized why after I danced to a few songs. The heat and humidity weren't bad, as long as you stayed in the shade and didn't move.
The Kamiah Fire-Rescue crew, always on hand for community events, enjoyed their lunches and slushees, until the radio started to crackle, calling them out on an emergency. It was great to see people in the community working together to try something new.
The Lewis County Royalty girls are planning a Fairy Princess Garden Party, featuring games, crafts, treats and a photo booth for princesses up to age 12 on Friday, July 30, 6-8 p.m., at the Kamiah Legion Hall. All three princesses – Delaney Beckman, Libby Richardson and Alexa Wilkins live near Kamiah, while Queen Cheyanne lives in Craigmont. Tickets are available at Cloninger's Marketplace in Kamiah for $5 each or $12 per family. Call Princess Delaney 208-935-5114 or Queen Cheyanne at 208-451-3486.