CLEARWATER VALLEY -- As the long summer nights begin to fade and school begins again, next week in Kamiah, a double feature drive-in movie is a perfect end to summer vacation. 
On Thursday, August 27, Upriver Youth Leadership Council (UYLC) and Youth Advisory Board (YAB) will be hosting a double feature drive-in movie at Ted's Valley Auction site, 2114 Hill Street, Kamiah, next to the rodeo grounds. The family-friendly movies will be Onward, which will start at dark, and The Sandlot, which will start immediately after the first feature. 
The 2020 animated Disney Pixar movie Onward tells the story of teenage elf brothers Ian and Barley embark on a magical quest to spend one more day with their late father. Their journey includes cryptic maps, impossible obstacles, brushes with the law and unimaginable discoveries. Rated PG, 1 hour 42 minutes running time.
The Sandlot is a 1993 coming-of-age sports, comedy movie, inspired by a true story. When the brainy, reserved 5th grader, Scottie Smalls, moves to a new neighborhood circa 1962, his mother encourages him to get outside and play. He meets up with a group of kids who play baseball at the sandlot, a makeshift field. Together they go on a series of funny and touching adventures. Rated PG, 1 hour, 41 minutes running time. 
The Kamiah Elementary School Parent Teacher Association will be selling concessions. There is no admission charge for the movies, and anyone under the age of 12 must be accompanied by an adult. For information, contact the Y.A.B. Office, 208-743-0392, or upriverylc@gmail.com.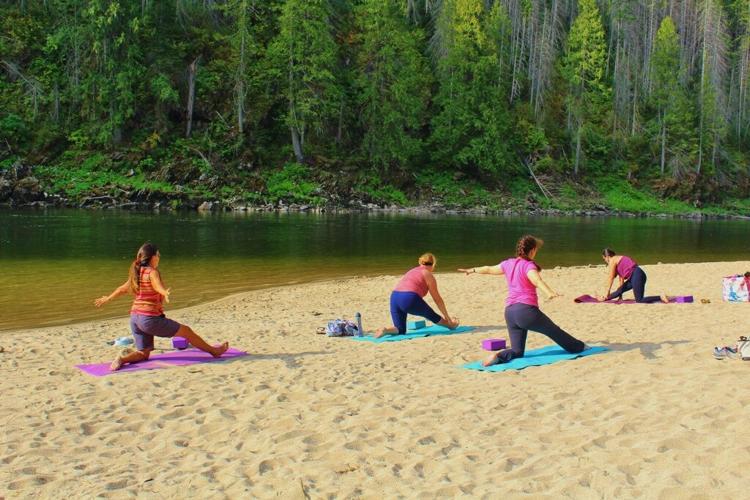 On Saturday, I had a relaxing morning at Three Devils beach, beginning with a yoga class followed by a dip in the river. There's something special about planting my feet in the sand and holding poses with the sights and sounds of the Middle Clearwater River in the background. The beautiful rivers and beaches in Idaho County that are free for anyone to enjoy, reminds me why this is such a special place to live.