CLEARWATER VALLEY -- A beautiful sunny afternoon set the tone for a fun Clearwater Valley homecoming parade and pep rally in downtown Kooskia. Great to see the teenagers' excitement and fun, riding on their class floats. A good crowd watched the beaming princesses riding on the hood of their vehicles, the traditional push of a car by a group of football players, kids diving for candy thrown from the floats and the pep rally in front of city hall.
The football game against Lapwai began with announcer Mike Dominguez introducing military veteran, Steven Reuben, and thanking him for his service. Reuben, a Nez Perce tribal member, wore his warbonnet as he and grandson, Nakiyah Anderson (a CV football player), carried the flag onto the field.
Although Lapwai scored the first touchdown early, the game turned quickly to a CV blowout with a final score of 56-6. Halftime included introduction of princesses, accompanied by the senior football players, with Tristin Dominguez and Paige Morrow selected king and queen, by the student body. Seniors Shaila Benedict, Kaitlyn Mangun, Martha Smith, junior Ashton Mangun, sophomore Macy Morrow, and freshman Ruth Smith also represented their classes as royalty.
These last few weeks, between the Lewis County Fair parade and CV homecoming, I have photographed too many "princesses" to count. They are so much more than pretty faces. These girls are strong, confident, smart and athletic. Watching young women at the fair, aptly handle their pigs in 4-H competition in the morning and by noon, cleaned up and dressed in ballgowns, posing for photos with awe-inspired young girls, watching the parade and waiting to be crowned.
Great to meet them and hear their stories and plans for the future. Lovely girls, wearing long dresses and tiaras, joyfully waving to the crowd, can give us a momentary escape and give us hope for a better future.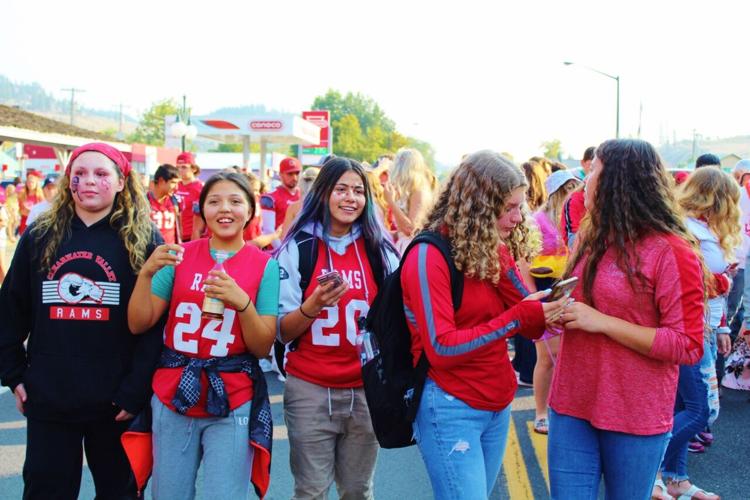 Clearwater Valley High School's student body president, Martha Smith, recently participated in a Zoom conference with State Board of Education president, Debbie Critchfield. The meeting is the first of a new effort for the state board to check in with student leaders across Idaho. As one of five student leaders participating in the meeting, Smith shared her thoughts on how students are doing with the COVID-19 changes. An Idaho Education news article included some of Smith's comments.
Smith hopes her generation can build political tolerance. Response to the virus has become so politicized in her community that Smith feels any precautionary measures related to COVID-19 are automatically considered "left leaning."
"That's a really frustrating thing. Sometimes I feel like I'm choosing between having my friends like me and doing what's right for my health," Smith said. "Tolerance and I think love is hopefully what we build in these next couple of years, regardless of how the election turns out." I hope so too, Martha.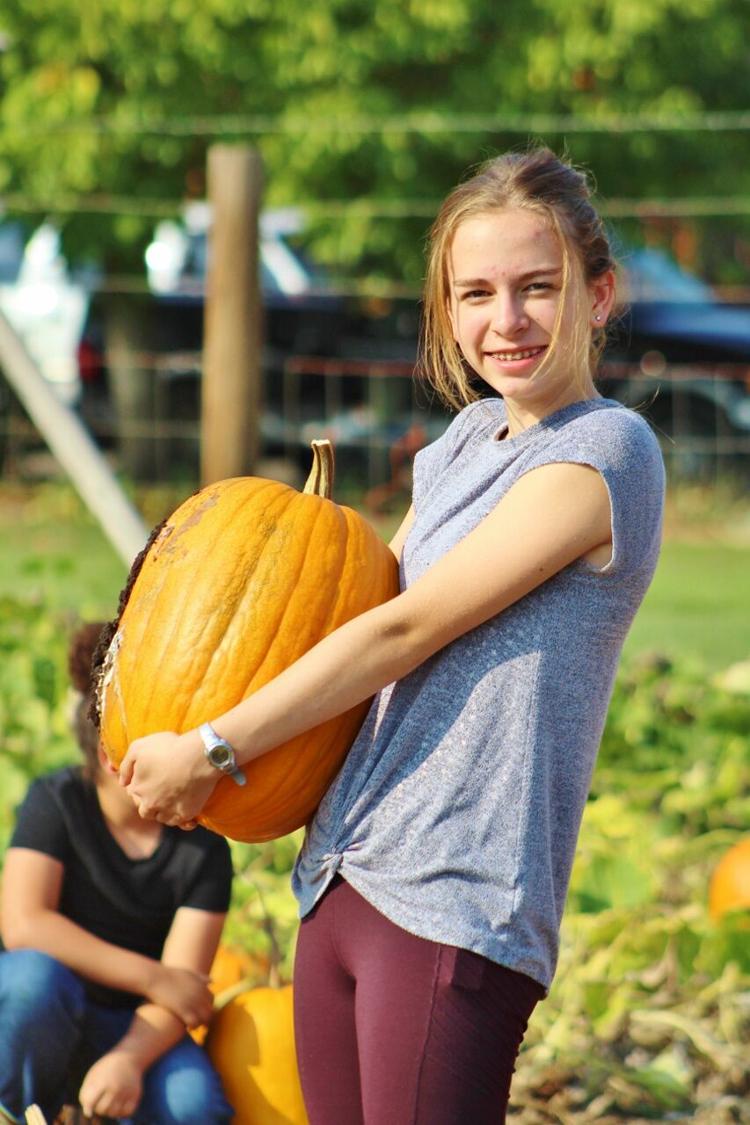 On Saturday, I headed to Pam's Pumpkin Patch, near Kamiah, for a free pick-your-pumpkin event. Families streamed into the patch all afternoon, with each child looking for just the right pumpkin. After hosting a popular pumpkin carving event at Riverfront Park in Kamiah for the past fourteen years, Pam and Mike Hipes, clad in bright orange t-shirts, scaled back to a pick-your-pumpkin event due to health concerns. Each child received a gift bag with carving tools, patterns, decorations and candy.
I had fun seeing the joy in the kids' faces as they chose their pumpkins, large or small, perfect or misshapen, orange or streaked with green. People really appreciate the kindness and generosity of the Hipes' growing and providing 300+ pumpkins free each year. As Pam said, there's just something about pumpkins."