CLEARWATER VALLEY -- If it's fall, it must be - the start of school, cross country season, fruit/vegetable harvest and farmers markets.
Clearwater Valley High School senior, Preston Amerman, placed first at the Moose Creek Invitational cross-country meet last week, with a time of 19 minutes, 8 seconds, over a 2.85 miles course.  If you can't comprehend how fast that is, consider they didn't run on flat ground on a stable surface, but up and down ridges and through the forest on a trail. At a pace of roughly 6 minutes and 43 seconds per mile, this young man is super fit! Congrats to Preston and hope he and the rest of the CVK (Clearwater Valley Kamiah cooperative) team runners have a great season!
"Labor Day, the first Monday in September, is a creation of the labor movement and is dedicated to the social and economic achievements of American workers. It constitutes a yearly national tribute to the contributions workers have made to the strength, prosperity, and well-being of our country." states the Department of Labor website. Union workers pushed for the creation of this holiday in the late 1800's. The Central Idaho Education Association (CIEA) is a teachers' union that represents the Mountain View School District teachers. These teachers stand strong and support each other, even in the face of adversity. I wish the teachers and other school staff well, as they face new challenges this year and continue to try to do their best for the students.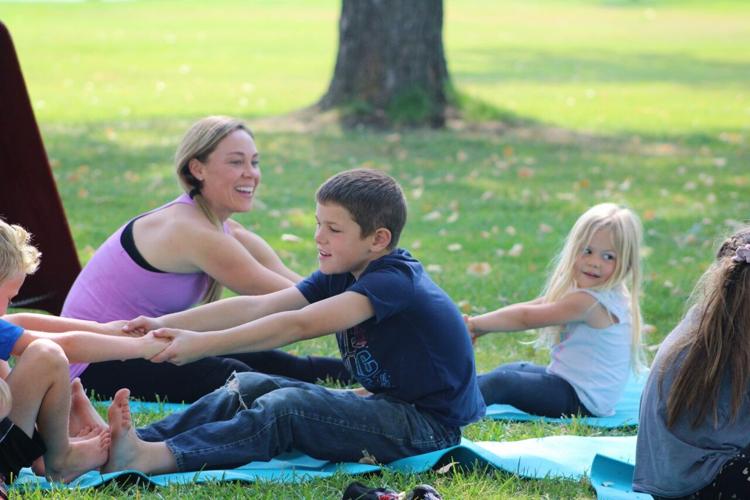 On this Labor Day weekend, I followed my friend and Harpster neighbor, Carly Decker, to the Grangeville Farmers Market, where she taught two 20-minute-long kids yoga classes. The classes are part of the "Grub Club" which offers supervised kids' activities each week. Each participant gets a $1 token to spend on fruit or vegetables at the market. The parents can go shop at the market or relax and watch the class. It looked like the little ones had fun with it. Carly's own daughter, Leila, joined the 2nd round. I have enjoyed adult yoga classes with Carly, but great to see her in her element, leading and inspiring children. She ended each class with having them lie on their mats and telling them "you're going to be a cooked spaghetti noodle, go limp." I will remember that imagery the next time I need to relax.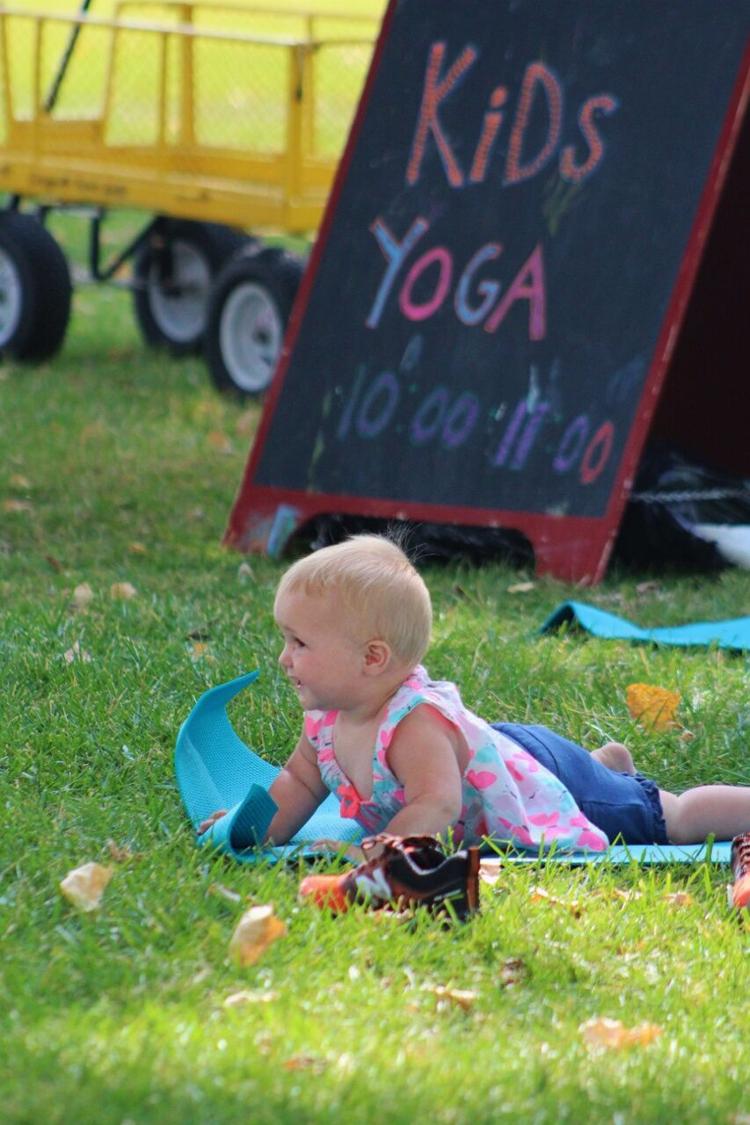 Speaking of relaxing, Alacca Bible Camp, near Harpster, welcomes women and girls 13+ to "take a break from life and get refreshed" by coming to camp for the weekend of Sept. 25-27. Love is the theme for the weekend, which will include crafts, worship and fellowship. Speaker Stephanie Jordan "will share different aspects of what "love" is biblically and how we can apply that to ourselves". Rent a cabin or a lodge room for the weekend. For information, check Alacca's website at https://www/alacca.org/registration or look for Alacca Bible Camp on Facebook.
I'm enjoying harvesting fruit and vegetables from my garden. Now that I am starting to process food to store for winter, I have discovered the 2020 canning jar lid shortage. It appears that canning lids are the new toilet paper, flying off the shelves. In the case of lids, I suspect that people actually using them, not hoarding them under their beds and in their closets. I felt pretty proud of myself that I was not hit by the spring garden seed shortage, since I buy my new ones in January, but I definitely got caught by the lid shortage.
Blackberries are getting ripe in the hills, along with plums, apples and pears. For people who don't have their own fruit trees, I saw an ad that, Cam Lucas, has a u-pick operation at his place near Harpster, by appointment only. Check his website http://www.harvestersheaven.com or call 208-451-3025. Opportunities for grapes, pears, apples and walnuts are listed for this month.