CLEARWATER VALLEY — Forty-two years after I ran my last high school cross-country meet, I still love the sport. Though I run a lot slower than I used to and not nearly as far, trail running can't be beat. I try to get to at least one of the high school's meets every year. Last Wednesday, I zipped up to Deyo Reservoir, near Weippe, for the Spartan Invitational to cheer on the CVK (Clearwater Valley-Kamiah) team. It's a pretty course, with the kids running a course through the recreation area, ending with a lap through the trees around the lake. Five girls and three boys from CVK competed. Wyatt Anderberg ran hard for his first cross-country win, Emmett Long came in second. Dayton Mitzkis also competed. The girls placed 2, 3, 5, 6 and 11th – Eleah Swan, Zoe Hooper, Kelsee Hunt, Ashlyn Ledeboer and Evelyn Ward. Congratulations to all the runners and coach Jeff Loewen for keeping this sport going. It's a young team with mostly 9th and 10th graders, so will be fun to watch if the runners stick with it.
In other sports news, it is homecoming week at Clearwater Valley High School. The girls' volleyball team hosts Highland at 6 p.m. on Thursday, Oct. 7. Friday afternoon, people are welcome to line the streets of downtown Kooskia at 4 p.m. for the homecoming parade and pep rally. The parade includes a float from each class, plus the royalty candidates. The Junior High football team plays Kamiah at 4:30 p.m. The Rams varsity football team plays Potlatch at 7 p.m. Both games are on Friday, Oct. 8. The public is welcome to attend these and any other sports events for a small fee, which helps support sports.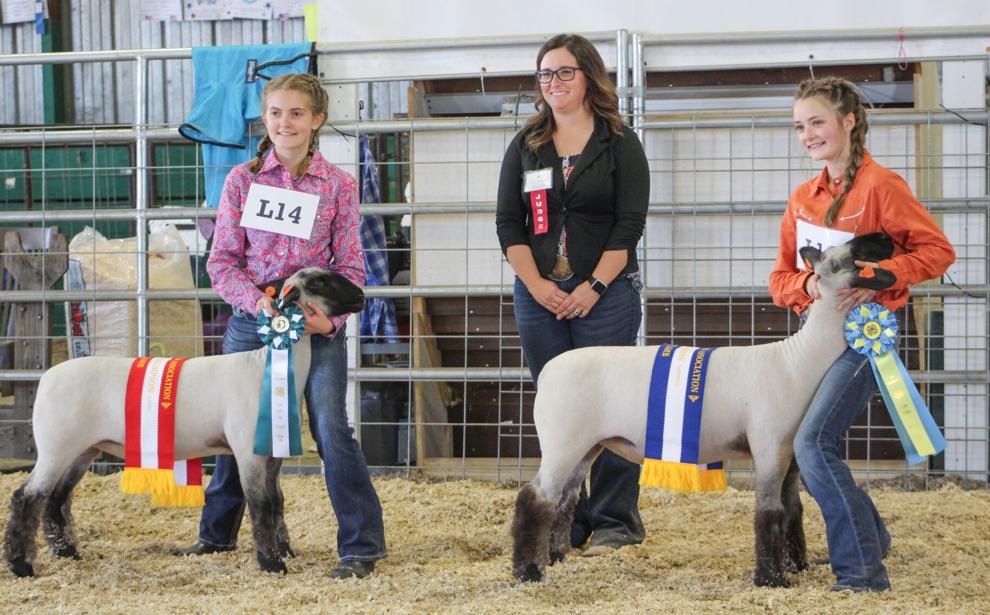 Rabbits, chickens, cats, goats, swine, sheep and beef showings filled the day last Friday at the Lewis County Fair in Nezperce. Although I have lived in remote rural Idaho for most of my adult life, I didn't grow up with the whole 4-H animal showing scene, so I am still learning how it all works. I made the early morning trip to catch the Cloverbud (ages 5-7) rabbit, poultry, novelty goats and cat shows (yes, cats). The darling little children and their pets did not disappoint. The earnest looks on the little kids faces, pep talks with their animals, attentive listening to the judge and an occasional animal escape made for an entertaining morning.
By the time the kids are in high school, they have gained control and confidence in their showing and answering the judge's questions. Still the animals have minds of their own and the showings don't always go as planned.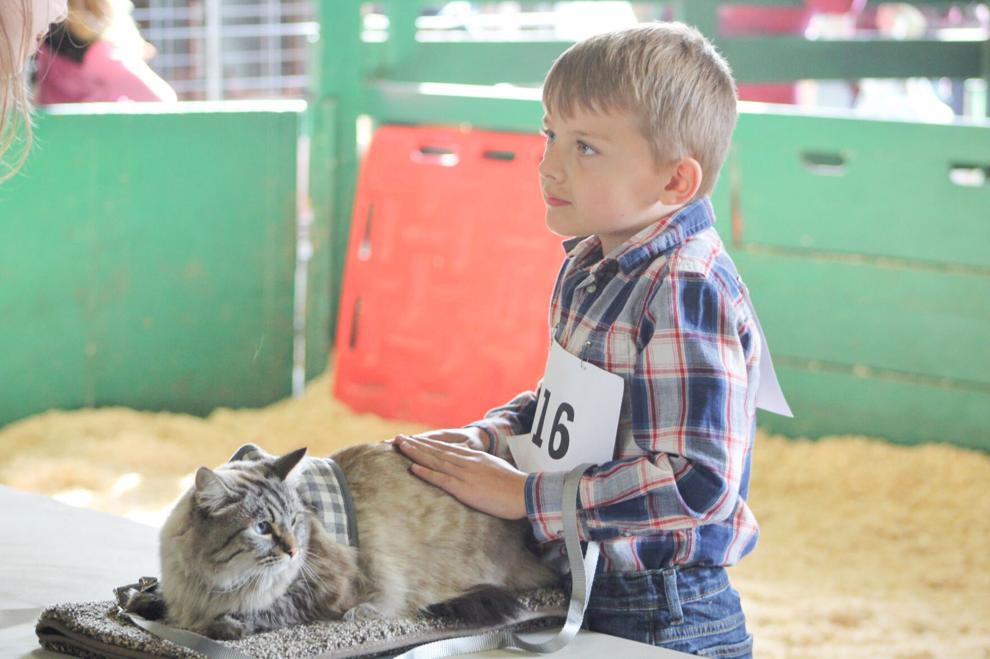 I also met Lori McCann, the new District 6 state legislator (representing Lewis and Nez Perce Counties) who Governor Little picked to fill a vacancy after Von Ehlinger resigned his seat last spring. Great to see McCann, out with her family enjoying the fair.