CLEARWATER VALLEY -- Kamiah Kubs football team resoundingly beat (72-14) the Genesee Bulldogs last Friday for homecoming. The team is now 5-1 for the season. A parade and pep rally on Main Street preceded the game, Thursday afternoon. Great to see the students out on the streets supporting each other. Cross country runners, volleyball and football players were recognized during the rally.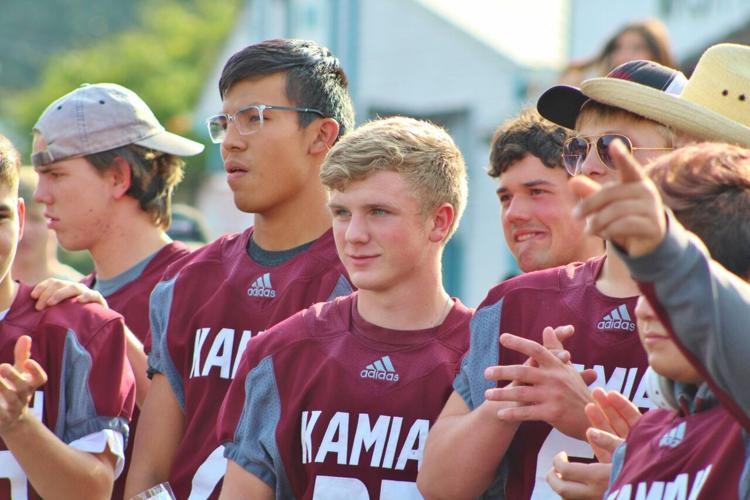 A few weeks ago, I travelled to Deyo Reservoir, near Weippe, for the Spartan Invitational cross-country meet. Since Clearwater Valley's Preston Amerman has run well all season, I expected him to compete well (he came in 2nd). As I stood near the finish, watching the middle school boys race, all of a sudden, Kamiah Kubs' runner, Jack Engledow, came flying out of the woods, up the hill in first place, in a time of 11 minutes, forty-seven seconds, 14 seconds ahead of the next runner. His teammate, Tomas Gonzalez, placed 3rd, fighting to the finish with the 2nd place runner. When I asked Engledow how it felt to win, he replied "exhausting". Cross-country is a tough sport, trail running 1.7 miles up and down hills. Great to see the younger kids excited about running and working hard at it.
If you like scary movies, check out "one last spooktacular" drive-in movie at Ted's Auction, 140 Pine Road in Kamiah. The 2006 movie, "Monster House" will be playing at 7 p.m. on Thursday, Oct. 22. The movie is a children's computer animated, supernatural, comedy, horror film about three children who battle unknown forces in a creepy house at Halloween.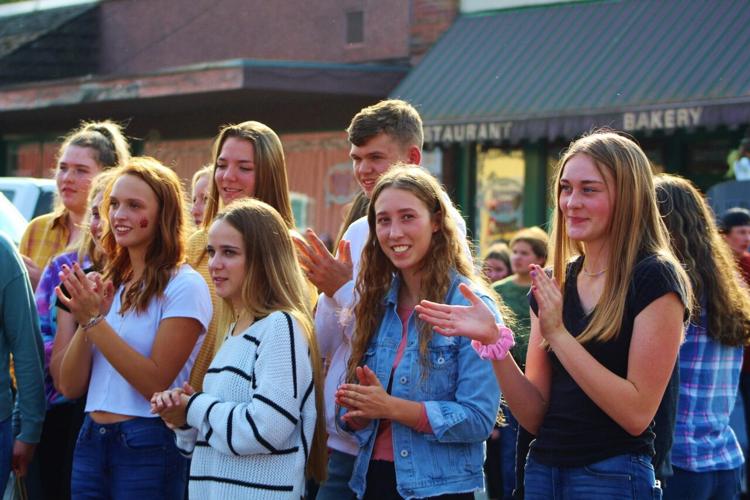 The Upriver Youth Leadership Council/Youth Advisory Board are sponsoring the event with Ted's. Food and soft drinks will be available for purchase from the Kamiah Elementary PTO. The drive-in movie format allows people to enjoy a movie together while socially distancing.
Kamiah Matters recently posted that the University of Montana's Pre-Med advisor identified Lacey Kludt, a 2018 Kamiah High School graduate, as one of the outstanding students in the program. Kludt, who is pursuing a degree in human biology, stated that her recipe for success is to "work hard and be kind!"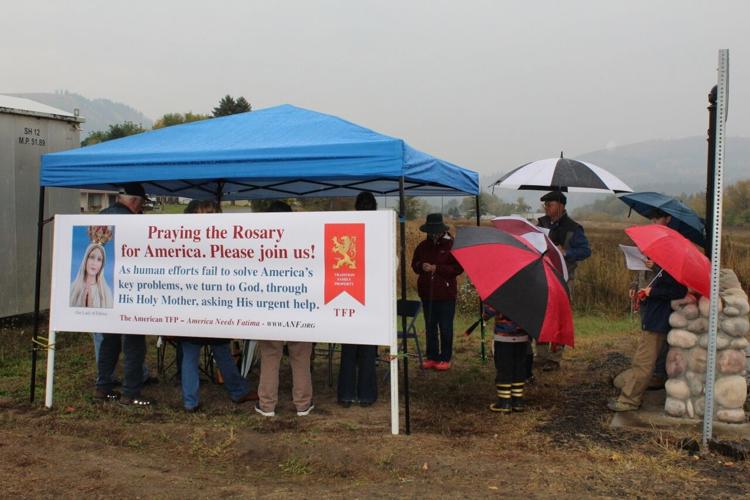 Last Saturday, about fifteen people braved the wet weather to participate in a Rosary Rally at the end of the Highway 12 bridge in Kamiah. The gathering was part of a national effort to pray for America.