CLEARWATER VALLEY -- The Clearwater Valley High School graduation parade will be held this Friday, May 22. Line up at 12:30p.m., at the Clearwater Valley Elementary school. The parade begins at 1 p.m., traveling down Main Street to the high school. Each family can bring two vehicles (no trailers) with up to 10 people, not including the graduate. People who are not in the parade can cheer the graduates on as they proceed down Main Street. Each family group will be able to watch their senior walking across the stage. Others can watch this on Facebook live. Speeches by the valedictorian, Dakota Gorges, salutatorian, Johnny Loughran, and guest speaker, teacher Vincent Martinez, as well as the senior slideshow, will be uploaded to the schools' Facebook and website.
It is sad for the students they will not have the group graduation, the prom and the senior night. All of these are important rites of passage of a wonderful accomplishment. Wishing all 27 of the CV graduating seniors the best in whatever they choose to do next.
Monday, May 25, is Memorial Day, also known as Decoration Day. This day has a long tradition, originally named as a day to honor military personnel who died in the Civil War. It is now a day to honor those who died in any war while serving with the United States. If you want to honor veterans this Memorial Day the VFW Post No. 5407 and American Legion Post No. 75 are teaming up to present remembrance events at six different locations from Kamiah to Kooskia according to the following schedule: 9 a.m. - Kamiah Cemetery; 9:30 a.m. - Kamiah Bridge boat ramp; 10 a.m. - Kooskia Bridge; 10:30 a.m. - Pine Grove Cemetery, Kooskia; 11 a.m. - First Indian Presbyterian Church; 11:30 a.m. - No Kid Lane Cemetery. The public is welcome to attend any of these memorials. Contact Lee Bird, at 208-451-5863, or Ron Funnemark, at 208 820-3789, for information.
The 7th annual Classics on the Clearwater car show and swap meet will be happening at Long Camp on Saturday, June 6, from 9 a.m. to 2 p.m. The entry fee is $10 per car, with check-in beginning at 7 a.m. Public admission is eight cans of food for the EFO or a cash donation. (The event is a fund-raiser for the Emergency Feeding Outreach (EFO) of Kamiah.) To reserve a vendor space ($10) call Chris or Connie at 208-935-7922.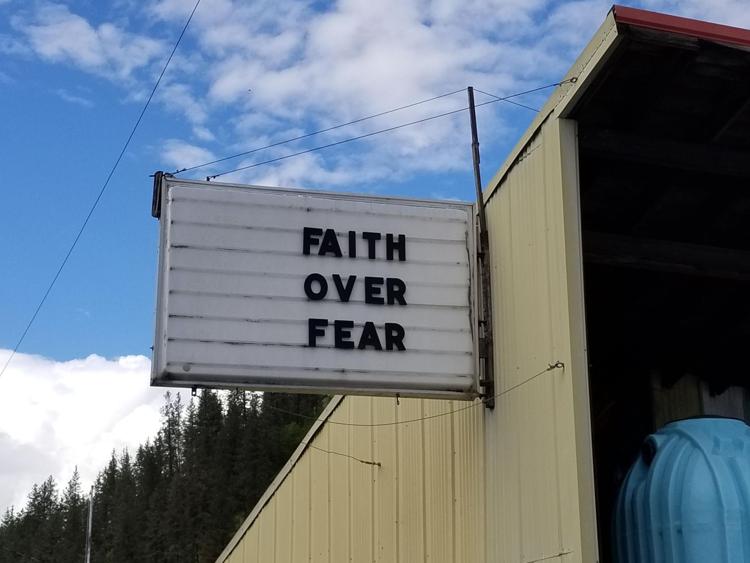 I am sad to hear that the LCSC Grangeville Outreach Center will be closing at the end of June due to some drastic budget cuts. I have enjoyed attending various classes and even taught a few, most recently a public speaking class to a group of Idaho Forest Group staff last year. I also had fun working with Carla Wilkins, LCSC Outreach Coordinator, the past two years, planning speakers for our MLK weekend People's March. Thank you, Carla, for all that you have done for the community in your time at LCSC Outreach Center!
The new Kamiah Health Center is nearing completion. I have enjoyed watching the progress from relocation of houses on the site, through the phases of construction of the new larger building during the past year. It will be great to have an expanded health care facility in Kamiah.
As with last year's election, the closer it gets to election day the more rumors and conspiracy theories abound, most recently concerning several candidates who live in the Clearwater Valley area. It's too bad that some people resort to smearing candidates and using scare tactics to try to get the result they want. It seems especially ludicrous to smear an elected official who has run unopposed in the last two elections. I look forward to the day when more folks in Idaho County are willing to have a civil debate about the merits of various candidates. If you have ballot and haven't sent it in yet, you need to get it to the Idaho County elections office by 8 p.m. on June 2. The Idaho County elections- Grangeville Facebook page and the Idaho County.org website both have a detailed explanation of when and how the votes will be tallied. Call the elections office at the Idaho County Courthouse, at 208-983-2751, if you have questions.
This is a week of momentous events for my family in Grangeville this week. My husband's parents, Burt and Angele Hazelbaker, are celebrating an incredible 70 years of marriage! Their great-grandson, (our great-nephew) Quinn Hall, is graduating from Grangeville High School, as his parents and grandparents did before him. And Quinn's little sister, our youngest great-niece, Piper Hall, celebrated her 9th birthday! Best to all of you!