COTTONWOOD -- We had a nice rain over the weekend. It washed away the smoke again. It is really starting to look like fall. We have a huge flock of blackbirds around here and they are getting all my apples, so I better get them picked.
They are still selling raffle tickets for the Ferdinand Parish raffle. Since their dinner is postponed until next year, they are hoping to sell as many raffle tickets as possible, as that will be their only income. For tickets contact Pat 208-507-2633; Marilyn 208-507-1173; or you may pick them up from Seubert Excavators' office or from the Tri-Parish office. The quilt pictured was made by Jeanne Arnzen as one of the raffle prizes.
Pinochle Couples needed: We are starting up soon. If you are interested in joining the St. Mary's/Tri-Parish Pinochle Club, call Dorothy Arnoti 208-962-3613, or Judy Arnzen 208-962-7795.
Saturday, Oct. 17, is the Knights of Columbus 9-hole Golf Tournament at the Grangeville Country Club. It will start at 9:30 a.m. Tee off time is at 10:30 a.m. with a shot gun start for a 4-person team. Sponsored by Potlatch Credit Union as the major sponsor. The event is also sponsored by Brown Strauss. Cash prize of $600 goes to the winning team. Proceeds will go to Special Olympics. Tee Sponsor cost is $150, Hole Sponsor cost is $250, Tee/Hole Combo is $350. Email or call Zach 208-507-0708, or Ryan 208-791-0492 to help support some worthy causes and have some fun!
A Healing Mass with Bishop Peter will be held at St. Mary's Church on Tuesday, Oct. 20, 7 p.m. Bishop Peter is traveling around the state celebrating Healing Masses with parishes that have invited him. Join us in praying for healing of individuals and for the USA. Our Healing Ministry Team will also be at this Mass to pray with and over you if you want them to.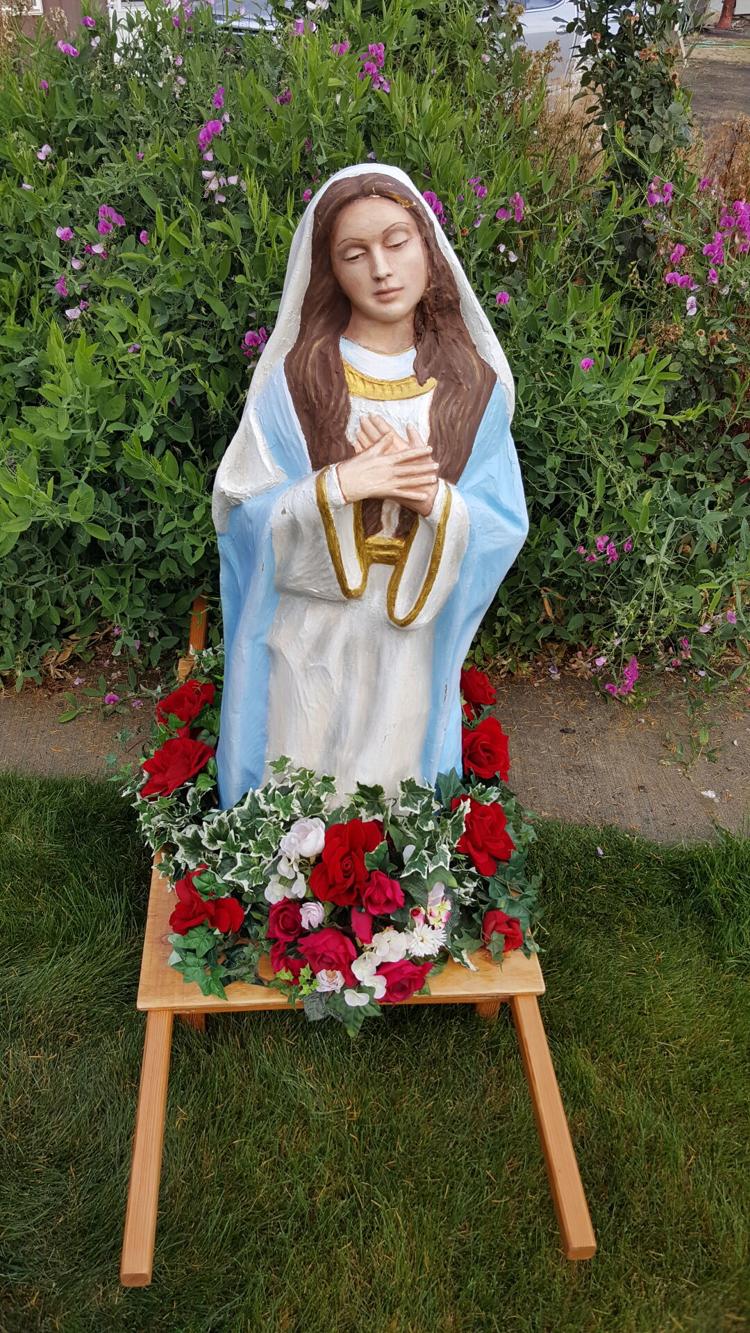 A Rosary Rally was held last Saturday for America Needs Fatima at St. Mary's Church in Cottonwood. There were over 20,000 rallies all over America that day. The intention is to ask Mary to protect our country, state and community from all the evil that is going on in the world. It was also supporting police officers who protect us every day. About 75-80 people participated in the walk or stayed in church while saying the rosary. Even the rain did not stop us from walking through the downtown area. This community has been doing the rally for about 10 years.
The Idaho County Republican Committee is having a raffle for 3 guns and there will be 3 winners. The guns are a Smith & Wesson AR M&P Sport II, caliber 223/5.56; a Ruger Security 9 Caliber 9mm; and a Ruger 10/22 with scope and case. Ticket are $20 each or 6 for $100. The drawing will be held at the Idaho County Republican Committee meeting Tuesday, Nov. 17. You do not need to be present to win. Contact Donna Wassmuth for tickets at 208-962-3561.