Have you ever thought, I don't want to end up in the hospital with a bunch of tubes keeping me alive? If that's the case, have you written this down so your desires are clear to family or friends? Who do you want to make decisions about your medical care if you become incapacitated and can't make them yourself? While it can be difficult to discuss this with loved ones, it can help if you get to the point where you can't decide for yourself. If you don't spell out what you want, it can make it harder for others during a stressful time when you are seriously ill.
Living wills and other advance directives are written, legal instructions spelling out your preferences for medical care if you are unable to make decisions for yourself (according to the Mayo Clinic). Advance directives guide choices for doctors and caregivers if you're terminally ill, seriously injured and in a coma, in the later stages of dementia or near the end of life.
What type of documents you use can vary by state. The Idaho Secretary of State's office includes several forms you may want to use to describe your preference for health care and who you would like to make the decisions for you. https://sos.idaho.gov/hcdr
In the Physicians Order for Scope of Treatment (POST) form you and your health care provider outline your desire for care by jointly completing and signing the POST. According to the POST form's instructions, a POST covers three areas- (A) cardiopulmonary resuscitation (CPR), (B) medical intervention and (C) artificial fluids, nutrition/antibiotics and blood products. In section A, you choose if you want CPR if you don't have a pulse and/or are not breathing. Section B provides a range of choices to determine the level of intervention from comfort measures to aggressive interventions. In section C you select whether you want a feeding tube, intravenous (iv) fluids, antibiotics or blood products used in your care.
Since the POST is a doctor's order, you may want to supplement it with a living will, which is a legal document according to https://dailycaring.com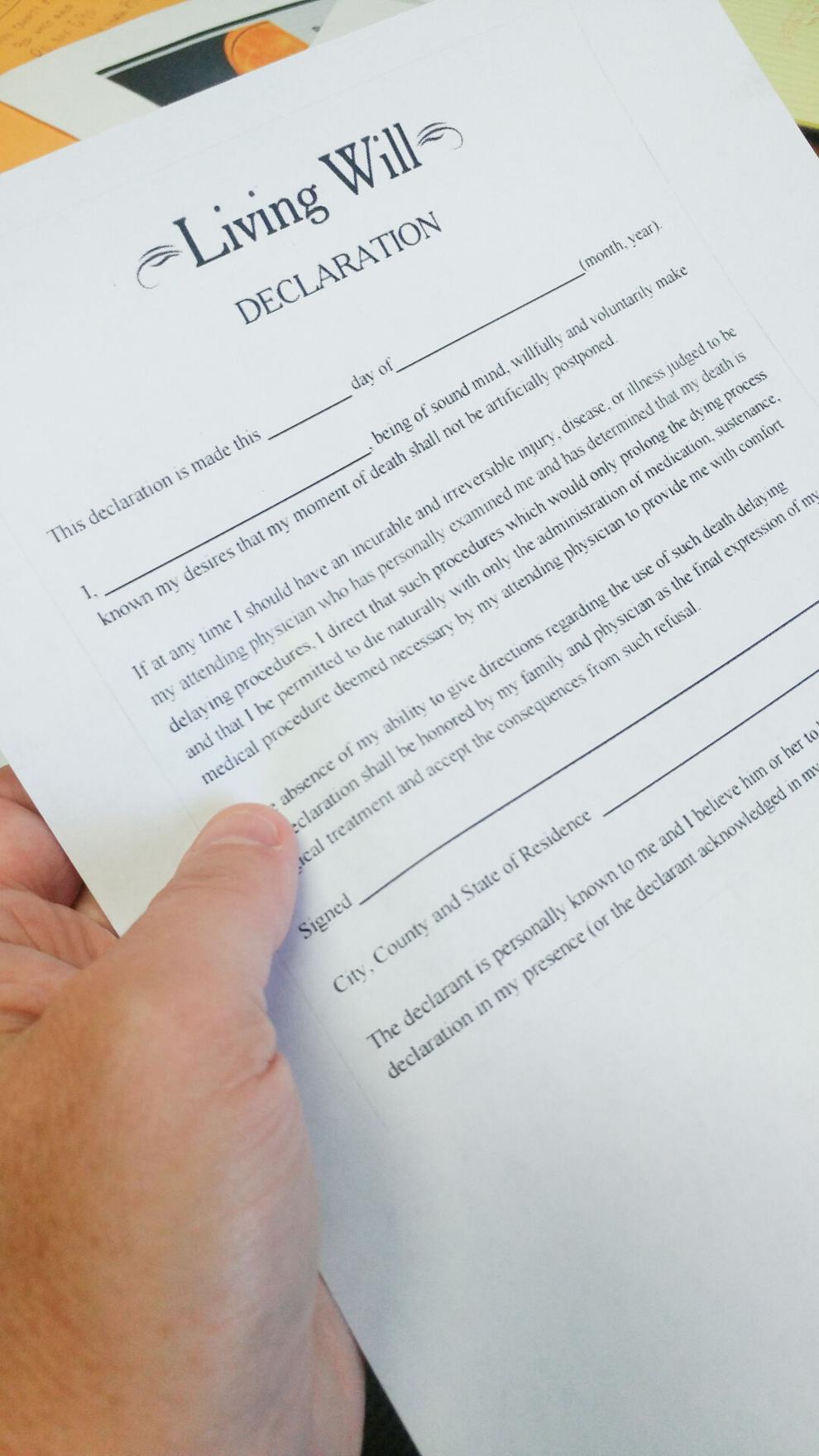 In the durable power of attorney for health care, you can designate one or more people as your agent to make health care decisions for you when you can't make them yourself. Health care decisions include consent, refusal to consent, or withdrawal or consent to any care, treatment, service, or procedure to maintain, diagnose or treat an individual's physical condition. Having the document witnessed or notarized is not required, but encouraged.
You may choose to register your POST form, living will and durable power of attorney for health care with the Idaho Secretary of State Health Care Directive Registry website at https://sos.idaho.gov/hcdr.