JACKSON HOLE, Wyo. — Once again, Grangeville High School graduate Katy Fox is painting herself into a corner. Well, an alley, really.
Jackson Hole Public Art named 10 artists to participate in 2021's Wild Walls, an annual event where local artists transform Jackson Hole's blank exterior walls into an open-air gallery from June through September. Fox is one of the artists, but her work will be permanent.
In addition to nine temporary, wheat paste murals to be located downtown, Fox will have a new, permanent 60-foot mural at Trio Bistro, sponsored by JH Public Art, The National Conservancy and the Teton Conservation District. This is Fox's first large-scale mural in Jackson Hole.
"I'm so proud of her," smiled mom Sue Fox of Fenn.
Fox is a 2005 graduate of GHS, a 2009 graduate of the University of Idaho and a 2012 graduate of Academy of Art University in San Francisco, Calif.
Recently, former Grangeville resident Lorrie Fluharty Asker was in Jackson Hole and ran into Fox and her work.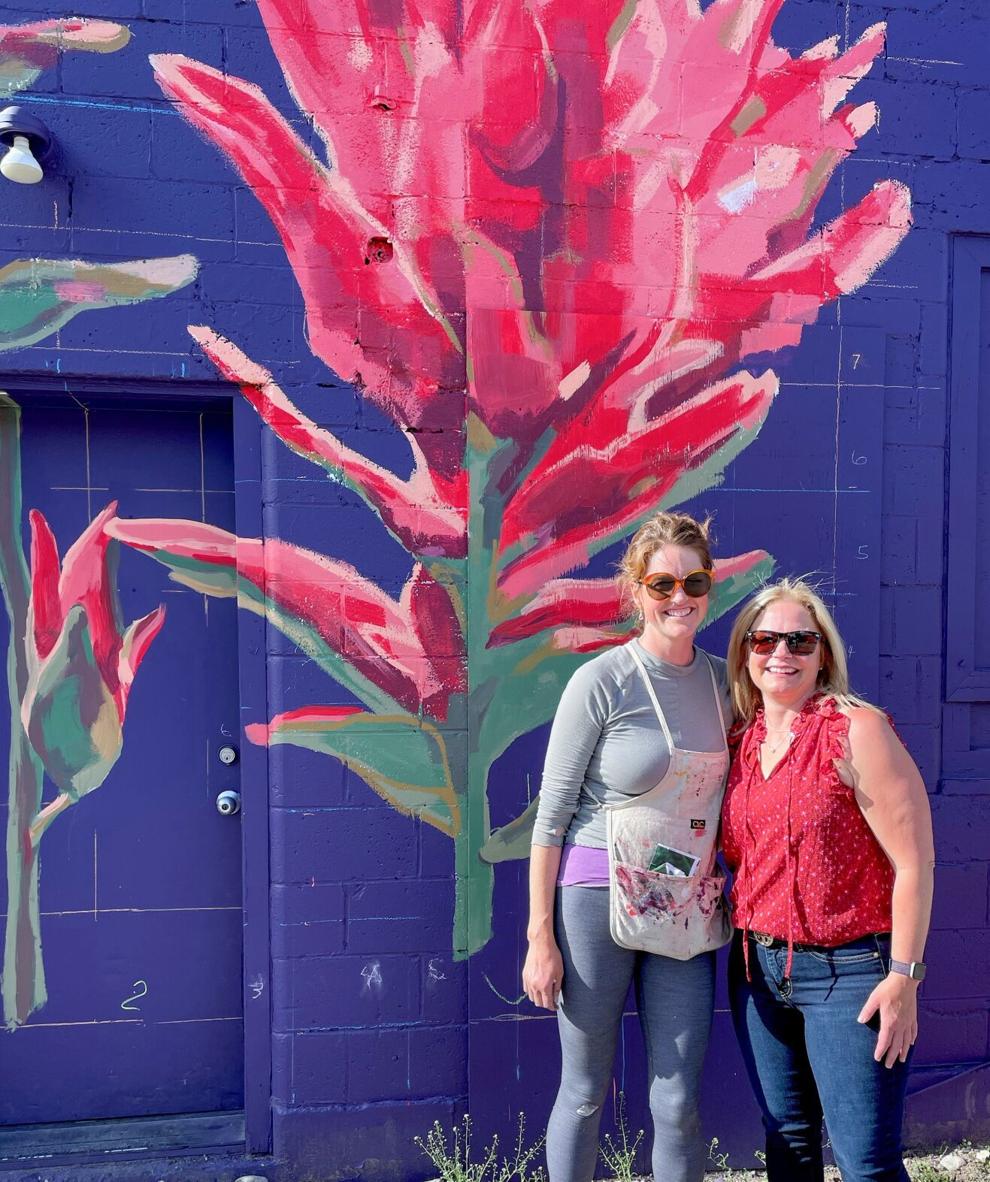 "Katy overheard her say she was from Grangeville, and they struck up a conversation," Sue said.
Fox's mural has another touch of her hometown: she painted part of it using her grandfather, Buster Crea's, old ladder.
"It's kind of nice to use a piece of history," Sue smiled.