COTTONWOOD — A whole new world has opened up for Alecia Hagen this year.
The 2003 Grangeville High School graduate has her own third-grade classroom at Prairie Elementary School (PES) in Cottonwood.
"The most validating things are the look in my students' eyes when something clicks and they get what we've been working on, as well as when they tell me, 'I don't want to leave! I want to stay here with you!'" Hagen smiled.
Hagen was raised in Grangeville, and, following graduation, went on to attend Lewis-Clark State College, where she obtained an associates degree in medical assistance.
"I had taken a couple of education classes and really enjoyed them – but I was just ready to be finished with school," she recalled.
She went to work for Regence. She met her husband, Erik, who was a student at Washington State University at the time. They married in 2008, and in 2009, moved to his hometown of Auburn, Wash. When she was expecting their oldest child in 2010, they moved back to Grangeville. Erik worked at the mill, at Advanced Welding and has been with UPS for the past six years.
"I stayed home with Capri, then worked as a secretary at Grangeville Elementary Middle School for three years," she said. When the Hagens had their second child, son, Cohen, in 2013, she was able to again stay home a year.
"I then became a secretary and IDLA [Idaho Distance Learning Academy] coordinator at GHS," she said, a job she held for five years. It was during this time she began to consider going back to school and focusing on the education route.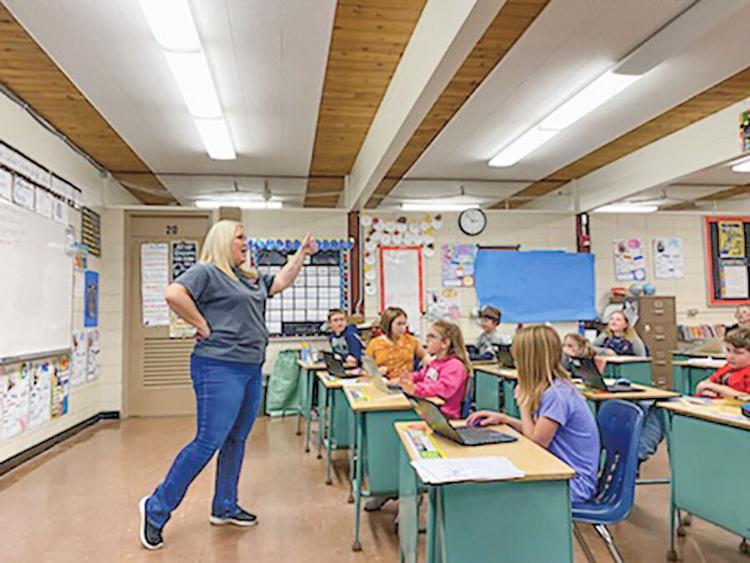 When a representative from Grand Canyon University visited the school, she discovered many of her previous credits would transfer if she chose to pursue a degree.
"I started my first class on-line in 2016," she said. "I was a little worried because I was a good student when I was in school, but I was never a straight-A student. With a job and family, how would I do?"
She said she soon discovered everyone was "extremely supportive." From her husband and her parents to all her coworkers and friends.
"I could not have done it without them," she said.
For each seven-week class she took on-line, she was required to complete observation hours for the subject. She was able to do all of this at GEMS.
"I learned so much and am thankful to all my mentors," she emphasized.
In the end, she graduated with high honors, summa cum laude. In 2019, she completed her student teaching in Kristi Bruegeman's fifth-grade class at PES. She earned dual certification for Arizona and Idaho in K-eighth grades, as well as certification in English Language Learning.
She filled in for part of the year at GEMS in a second-grade classroom, then took a full-time job at PES.
"This is a wonderful, supportive environment to work in," she said of Prairie schools. "My students are so full of personality and are so much fun. They're real characters. And their parents have all been so encouraging — especially during these trying times."
Due to COVID-19, students at PES have had to make adjustments such as being in smaller groups, physical distancing in the lunch room, not using public water fountains and being extra vigilant about hand-washing and sanitizing their desks each day.
Capri, a fourth grader, and Cohen, first grade, are each attending PES, as well.
"They love it here, and it's nice to have that time with them in the morning on the drive over from Grangeville, to see them during the day and have them hang out after school," she said.
Hagen's dad graduated from Prairie while her mom graduated from Grangeville, so there has always been a friendly rivalry.
"He joked that I'm finally wearing the Pirate colors," she laughed.
Eventually, Hagen would like to get her master's degree.
"I am loving what I'm doing, so that's a ways down the road," she smiled.
She would like others to know if they set goals, they can achieve their dreams.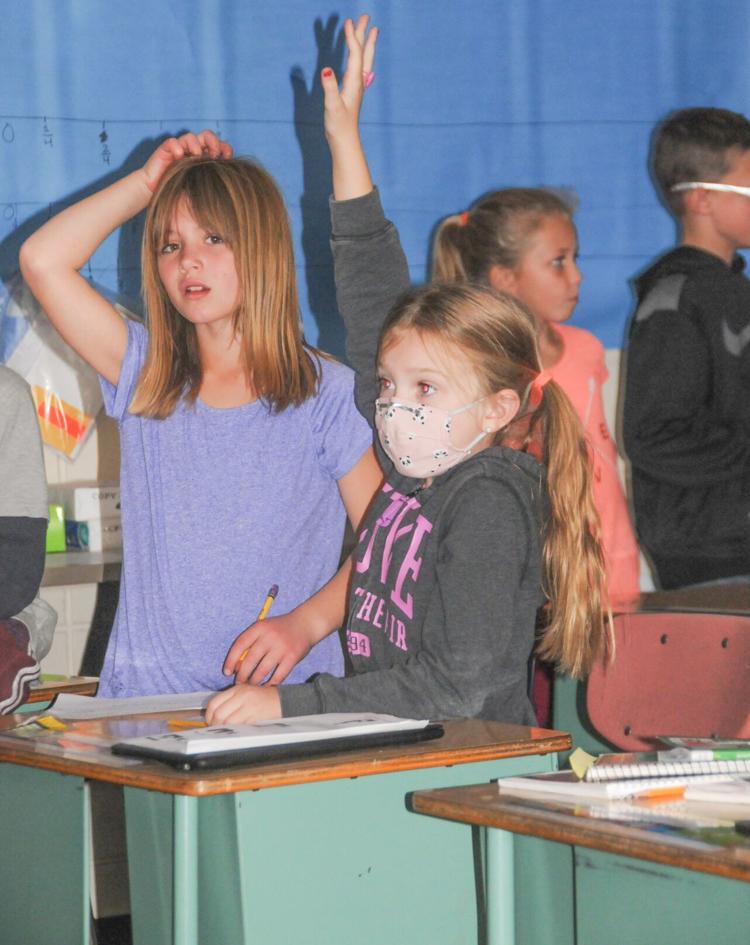 "Small steps. I was able to get my teaching degree with a full-time job and raising a family," she said. "It takes work, but it can be done."
"I feel very blessed and thankful for this opportunity," she added.