COTTONWOOD — Idaho County's first baby for 2021 wasn't born until Jan. 3, but he still came a little earlier than his parents, Joshua and Kara Whittle, of Kamiah, expected.
Kaydem Eugene Whittle was born on Sunday, Jan. 3, 2021, at St. Mary's Hospital, in Cottonwood, Idaho. He weighed six pounds, 12 ounces, and was 19 inches long.
"I was scheduled for a cesarean on Jan. 11 at 39 weeks," Kara explained. "We were actually taking our family maternity pictures when I started the labor process. I already had Braxton Hicks, so I didn't realize until the contractions started getting closer together and more forced that I was in labor."
Once labor hit, "there was no stopping him," Kara laughed. "He was ready to come and he didn't seem to mind that we had plans. Luckily, we got our photos finished first."
Dr. Andrew Schweitzer delivered the Whittle's baby son at 5:23 a.m.
"We knew we were expecting a boy," the Whittles said. "Ultimately, we had the strong feeling it was a boy even before gender reveal."
He joins big sister, Zayana Whittle, 14 months.
"We weren't expecting to get pregnant so quickly after having our daughter, but we are excited for the future," Kara emphasized. "They are 14 months apart, so they will get to be really close. Overall, the pregnancy was very easy going. Experiencing it with our daughter made it exciting because we were able to incorporate her into it and see how excited she was."
The Whittles did take some time on deciding on a name.
"My husband had names he loved, and I had names I loved," Kara explained. "We were actually watching a television show called 'Heartland,' and one of the actors' names was Caetum, so we took our own spelling of it and loved the name and how it's pronounced."
Kaydem's middle name, Eugene, is for Kara's paternal grandfather who died in May 2008.
Joshua is currently employed by Advanced Welding and Steel in Grangeville and Kara is a stay-at-home mom at this point.
"Being the New Year's baby is one of those things we weren't expecting, but it has definitely made the experience and surprise of it all so much more memorable," Kara smiled.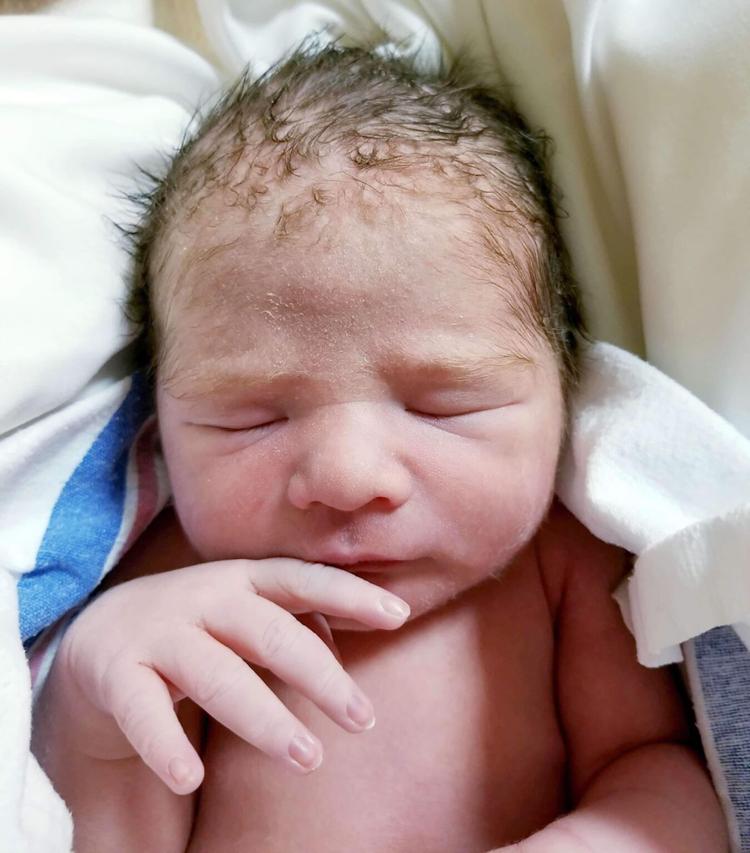 Grandparents are Rhenn and Liz Casto, of Peck, Idaho; Kevin and Susie Howard, of Tensed, Idaho; and Mike Whittle Sr., of Spokane, Wash.
Great-grandparents are Marlene Walker, of Kamiah, Idaho; and Carolyn Howard, of Hayden, Idaho.