GRANGEVILLE — Changes are on board for Mountain View School District 244.
On the heels of last month's board decision not to extend superintendent Marc Scheibe's contract, the board handed down more difficult decisions following more than an hour in executive session Tuesday night, Feb. 26.
The board voted not to extend contracts to Grangeville High School Principal Randall Miskin or Grangeville Elementary Principal Dr. Susan Anderson. Miskin's contract expires in 2020 while Anderson's will end at the end of the current school year.
Although Clearwater Valley Elementary and Elk City schools principal Susan Hill was not specifically mentioned, her contract ends at the finish of the 2018-19 school year. The board voted to hire district technology director Joe Rodriguez as CVES/Elk City principal (along with his technology responsibilities) for the 2019-20 school year.
The board voted "yes" on extending Clearwater Valley Junior-Senior High School principal Adam Uptmor's contract for an additional year.
Superintendent Marc Scheibe made the recommendation to extend contracts to Uptmor, Miskin and Anderson. The board voted unanimously "yes" on Uptmor. For Miskin, the vote was 3-2 with trustees Rebecca Warden, Lot Smith and Casey Smith voting no and Brad Lutz and Mike Dominguez voting in favor.
For Anderson, the vote was also 3-2 against the contract extension, with Lutz, Lot Smith and Casey Smith all voting no and Warden and Dominguez voting yes. The vote to hire Rodriguez was unanimous.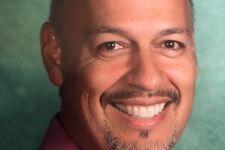 No reasons were given on specifically why the choices were made.
At the Jan. 22 board meeting, trustees did not vote to extend the contract – which goes through the 2019-20 school year -- for superintendent Scheibe. Scheibe is in his second year as superintendent for the district, hired in 2017 to replace Kent Stokes who fell ill and left abruptly.
Scheibe served as Clearwater Valley schools principal from 2000-2008, then went on to work for Salmon River Joint School District 244 as the superintendent from 2008-2012. From there he served in the Kamiah school district as a principal and then as superintendent at Cambridge.
Also, in 2017, Miskin replaced outgoing GHS principal Steve Higgins (now superintendent in Kamiah). He previously spent four years as CVJSHS principal.
Anderson came to GEMS as a teacher 2014 and then replaced outgoing principal Alicia Holthaus in 2015.
Hill has been at CVES for the past decade. At a Professional Standards Commission review in November 2018, charges against Hill stemming from an October 2017 child endangerment issue were dropped. During personal leave, Rodriguez had filled in for Hill.
Pursuant to Idaho Code 74-206(b), the board went into executive session regarding personnel issues. When they came back into public session they presented any action taken but did not speak about any reasons for their decisions.