CLEARWATER VALLEY -- Shock and dismay rocked the Kooskia community last week with the news that the Mountain View School Board voted not to renew Clearwater Valley High School teacher Vincent Martinez's contract. Social media is abuzz with current and former students, parents and community members sharing their thoughts on what a great teacher he is and how he has inspired them to be their best. School board members did not cite a reason, stating that it was a personnel matter they were prohibited by law from discussing. People wanting to sign a hard copy petition supporting Martinez, can stop by Graves Nursery, Idaho Country Properties or Coffee and Cream drive-through in Kooskia.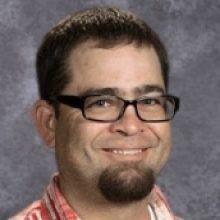 Petitions asking the school board to renew Martinez' contract will be presented to the school board trustees at the June 17 meeting in Grangeville at 5:30 p.m. at the school district office (714 Jefferson Street).
If anyone isn't happy with the current board of trustees, remember elections for trustees for zones 1, 2 and 4 will be held Nov. 5. Being a school board trustee can be a rather thankless, unpaid job, but someone needs to do it. You have all summer to think about running with candidate filing open from Aug. 23 through Sept. 6. The friendly, helpful women in the elections department at the Idaho County Courthouse can walk you through the forms or look for candidate information on the idahocounty.gov website under the elections department.
The Kooskia Farmers' Market sprang into spring with the first market of the season at the Kooskia Park last Thursday. I enjoyed beginning my farmers' market morning with a mellow yoga class led by Kooskia-based massage therapist, Amy Sedgwick, at the Kooskia park pavilion. It's great to have an open air, covered place to do yoga with the sounds of the river in the background. She plans to lead yoga every Thursday before the market this summer from 9-10 a.m. If you are curious about trying yoga, Amy's class is suitable for beginners and costs only $5 for a one-hour class. If you don't have a yoga mat Amy will lend you one for the class.
After yoga, I made a beeline for Wendi Thompson's booth where I smelled hot coffee and some wonderful homemade cookies. Market organizer, Melissa Knapton, and her daughter, Emma, shared a booth selling super healthy microgreens and adorable homemade dolls. Linda Morrison, local gardening wiz, sold various herb garden starts. I went home with a new French tarragon plant. Dena Puderbaugh, Kooskia library manager, was trying out a new space game with some intrepid kids who didn't seem to mind the rather blustery weather. She plans to bring summer reading program activities to the Farmers' Market every Thursday in June and July. This year's summer reading theme is a "Universe of Stories" focused on outer space-themed activities in celebration of the 50th anniversary of the Apollo landing. Other booths included farm eggs, lettuce, potted plants, tomato plants. The market will continue every Thursday, from 10 a.m. to 2 p.m., rain or shine. Check it out if you're in Kooskia on a Thursday.
Do you want to try some western line dancing? Well now is your chance to kick up your heels with free lessons from 6:30 -7 p.m. every Wednesday in June and July, at the Powwow Room at the Lewis and Clark Resort (KOA) at 4243 Highway 12, near Kamiah. Dance instructors Eddie Bonham and Dona Brown will lead the lessons, which are sponsored by the Lewis-Clark Resort, Diehard Sports Association and Upriver Youth Leadership. Anyone from tweens, teens and adults are welcome. Open dancing will follow from 7-8 p.m. Contact Dona Brown at 208-451-3021 if you have questions.
The Clearwater Valley Rodeo Association (CVRA) celebration begins on Saturday, June 15, with an all-you-can-eat cowboy breakfast at the rodeo grounds clubhouse from 6:30 -9:30 a.m. An open rodeo begins at 6 p.m. on Saturday night. Sunday begins with another breakfast, same time as Saturday and an open rodeo at 1 p.m. Rodeo tickets cost $10 with kids 7 and younger free. All events will take place at the CVRA grounds on Hill Street in Kamiah.
The Culpepper and Merriweather Circus will be having performances in Grangeville on Saturday, June 15, and Kooskia on Monday, June 17.
Monday, June 17, is the last chance to see the Culpepper and Merriweather Circus locally at the Clearwater Valley High School grounds with shows at 5 and 7:30 p.m. You can buy discounted advance tickets at the Clearwater Valley Market in Kooskia for $12, adults and $7 for seniors and youth. Full price tickets are available at the door. Come check out the clowns, unicycles, trapeze artists, contortionists, fun for the whole family.