CLEARWATER VALLEY -- Clearwater Valley High School Senior, Melanie Gianopulos is organizing a fun run/walk for her senior project. The "Run with your Heart 3 K Fun Run" is to raise awareness for heart health. The event is appropriately scheduled on Saturday, Feb. 15, the day after that day of hearts, Valentine's Day, at 10 a.m. Melanie chose her senior project to honor her father, Timothy Gianopulos, who passed away in September from congestive heart failure. (All proceeds from the race will be donated to benefit patients at St. Mary's Heart Rehab Center).
Melanie, a track and cross-country running star, has mapped out a course on the grounds of the Clearwater Valley Jr./Sr. High School. The 5-kilometer distance (roughly 1.9 miles) is short enough to be manageable for a variety of people including children and older folks. That time of year, it could be snow or mud or green grass, time will tell. You can save $5 per person by registering by Feb. 8 with adults $15, youth 13-18, $10, with children 12 and younger free. Prices go up on race day, $20 adults and $15 for youth.
Melanie announced that I was the first to register, the gauntlet has been thrown and it is time for others to sign up. How about CV track coach Mike Smith and his intrepid youngest daughter, Maddie? For more info find "Melanie's Senior Project" on Facebook. If you want to support her project without participating in the event, she is happy to accept direct donations to her "Melanie Gianopulos Senior Project" account at Freedom Northwest Credit Union.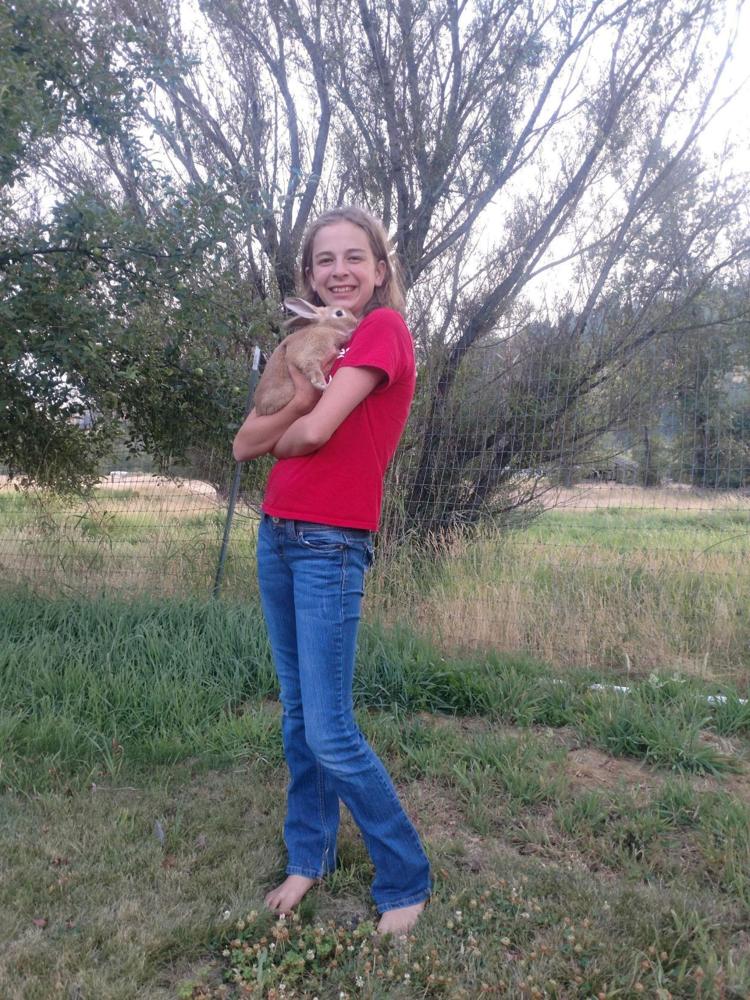 Can you believe in only eight short months it will be time for the Idaho County Fair? Susan Graves, the new adult leader for the Clearwater Valley Go-Getters 4-H Club is excited to get going. The first youth meeting is on Monday, Jan. 13, at 6 p.m., at the CV High School Library. They will meet every two weeks with the 2nd meeting on Jan. 27. The Go-Getters Group has 12 returning members and would welcome new kids to join, no experience needed, for ages 5-18. Last year group members competed in rabbits, chickens, pigs and lambs plus many non-animal projects including baking, photography, wood-working, sewing and geology. I have met most of these Go-Getters at the Idaho County Fair the last few years and they are a fun, hardworking bunch! The deadline to sign up for projects is March 1 so it's time to start thinking about it. There are more than 100 projects in eight subject areas including civic engagement, healthy living, personal development/leadership and science/technology in addition to the more familiar animal projects. Contact Susan Graves at 208-874-7076 for questions about the Go-Getters. Many other 4-H groups can be found in Idaho County in addition to the Go-Getters. Contact Susie Heckman at 208-983-2667 or sheckman@idahocounty.org to learn more about 4-H.